Department Head Message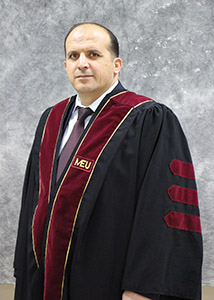 Department of Special Education and Educational Technology was established to meet the needs of the community and keep up with development. Aspired elite group of specialists professors who have outstanding contributions in scientific researches, our department is characterized by distinctive teaching plans that takes into account modernity and excellence.
Department of special education interested in the various special teaching concepts of special education, and provides students with the skills and the theory of a variety of psychological processes. While Department of Educational Technology is interested in the use of educational technology in teaching and learning , also it is designed to produce educational aids and integrated technology into the different curricula,
encouraging rich learning environments full of modern knowledge, prevailing educational revolution that will be the use of computer and multimedia, smart systems in designing and managing own learning environments, The graduate of this department are considered of few who mastering the information technology and media and educational sciences, which open the way to work in local and various Arab schools , and make them distinct leaders in their business, also we are working in our future plans to open the master's program.
I hope that our department be representative of the vision of our university commitment and to pursue learning, and we promise (me and my colleagues ) you to work hard in preparing graduate leaders believing in scientific researches and development, working together for positive change in their community, and they may have a distinctive fingerprints in education at the national and international levels.
Head of the Department of Educational Technology
Dr. Fadi Bani Ahmad