Dean message of the College of Arts and Sciences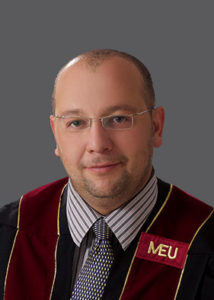 Welcome to the Faculty of Arts and Sciences at Middle East University. The year 2019-2020 has been especially unique as we embark on the first year of a 5-year journey with the launch of both MEU and the faculty of Arts and Sciences Strategic Plans. Building on years of hard-work, we have sought to steer our vibrant Faculty onto a new path with a fresh vision, mission and goals. Our student-centered approach to education, embrace of latest technologies, investment in scientific research, community outreach, and focus on obtaining national and international accreditations are at the heart of our success.
We are very aware that education is more than classroom instruction. This is why we provide students with the opportunity to acquire sustainable and professional skills, encourage their engagement with the local community and offer them the chance to take part in a diverse range of activities that develop their interpersonal and soft skills.Our mission has been translated into a number of objectives geared towards excellence and innovation, with a special focus on increasing the role of technology in teaching and learning.
We look forward to welcoming a new batch of students for the academic year 2020/2021 in our graduate and postgraduates progammes. Look around our website and please let us know of any thoughts or queries.
Acting Dean of Faculty of Arts and Sciences
Dr. Ahmad Mosa
dean-arts@meu.edu.jo