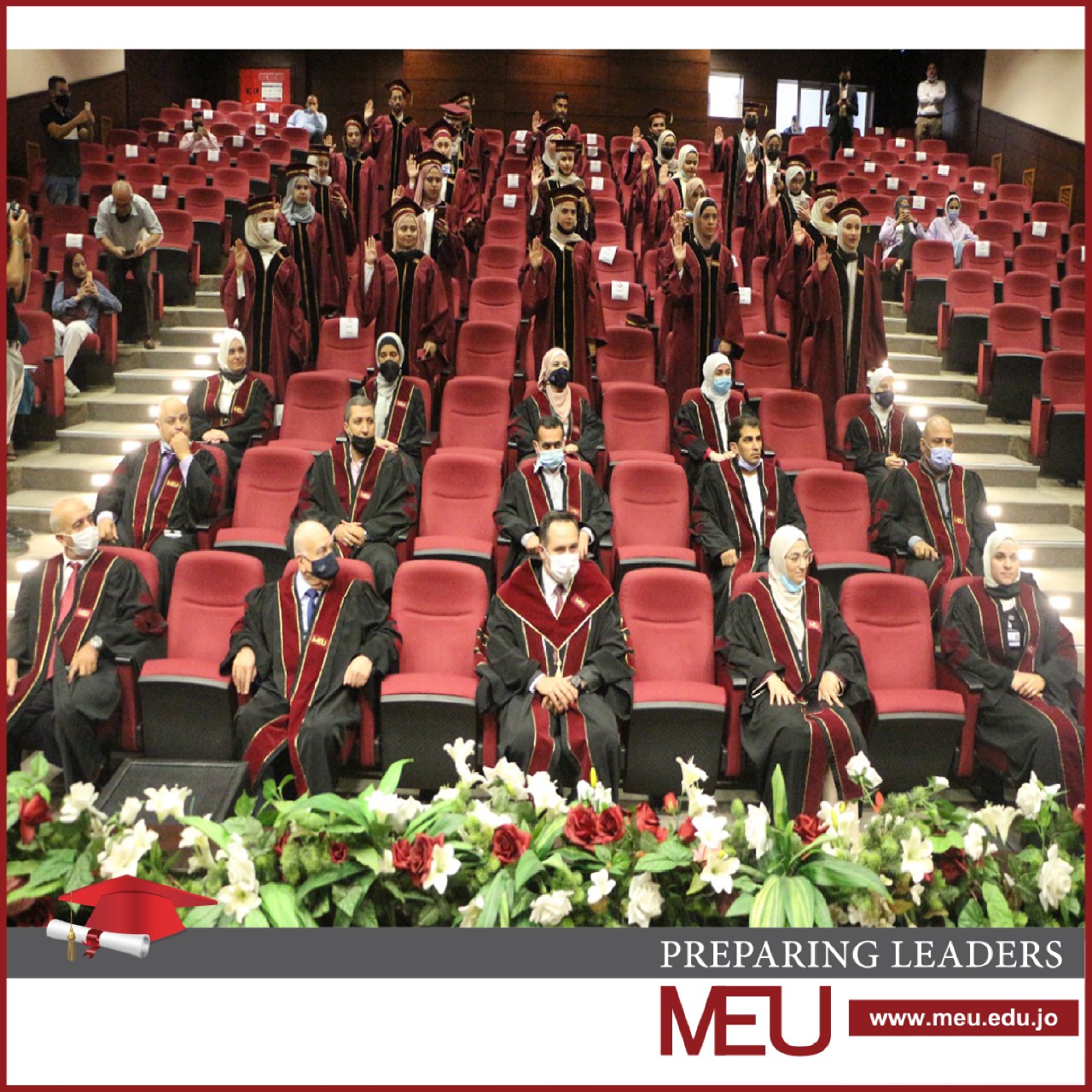 The students of the Faculty of Pharmacy, in the presence of Prof. Ammar Al-Maaitah and the members of the academic faculty took the legal oath.
In speech he delivered during the ceremony, Dr. Al-Maaitah said that the relationship the university built with its students is continuous and is not interrupted by their graduation. He affirmed the MEU is always prepared to give them the support they need, as it represents their second home.
He added that MEU was keen to develop its infrastructure and syllabi to stay up to day with the global changes in the pharmacy profession, as the university's reputation is closely connected to that of what graduates offer to the organizations they work in.