Department Head Message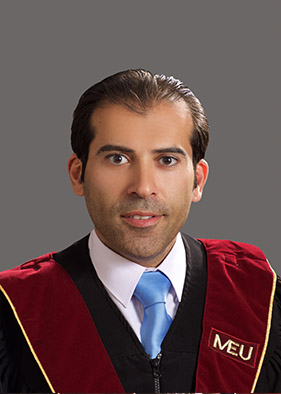 It gives me a great pleasure to welcome you to this department which is based on the vision and mission of the University. It is the preparation of serious leaders who excel in academic and scientific fields at the local, regional, and global levels. The Department was established in 2014 and was the first program in Jordanian private universities.
The Department offers a Bachelor's degree in Renewable Energy Engineering, which is focused on engineering science in thermodynamics, fluid mechanics, solid mechanics, heat transfer, materials, power system and conversion. According to our study plan, the student will get a broad and intensive knowledge in renewable energy technologies, mainly in Photo-voltaic (PV/CPV), Concentrated Solar Power (CSP) and Wind Energy. The program includes a number of elective courses that permit the student to undertake further studies in the field of other sustainable technologies such as Biomass Energy and Hydropower. In addition, the program has more than 12 laboratories specialized in renewable/thermal energy. These laboratories are equipped with high-tech instruments in order to give the student an insight of knowledge from a practical point of view.
Renewable Energy Engineering at Middle East University has in 2016/17 more than 7 faculty members of dedicated professionals. We are committed to excellent education and research in all areas centered on Renewable Energy and also to guide students within a highly challenging and stimulating environment aiming at providing the necessary knowledge, creativity-sense of responsibility towards society and to develop the concept of team work to make them ready to deal with future challenges.
Our major objective is to graduate high quality renewable energy engineers who will conduct outstanding research. Thus we are able to promote both job creation and widespread development in Jordan and regional markets.
The Head of Renewable Energy Engineering Department
Dr. Samer As'ad