Dean's Message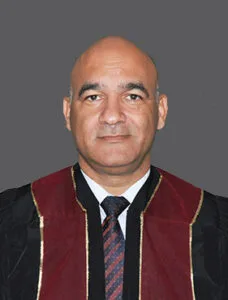 The Deanship of Graduate Studies and Scientific Research was founded to support the University as it works towards achieving its vision and mission. It is dedicated to fulfilling the community's needs and providing the local and international labour market with qualified professionals. The Deanship's main objective is to facilitate a pleasant undergraduate experience that instills scholars with the desire to pursue graduate degrees. It is important for educational institutions to produce professionals that have acquired a graduate level education and are therefore knowledgeable in pursuing the research that is vital to all stages of development and civil advancement. The Deanship is dedicated to paving the way for their graduate students' future success and provides them with the necessary guidance to help them achieve their ambitions.
The Deanship also aims to support the undertaking of academic research projects as MEU views research as a guaranteed route towards the development and growth of our society. The Deanship is therefore supports MEU's faculty and students in their research efforts and encourages them to author papers and publish their research in prestigious international journals. It also offers scholarship opportunities to students, informing them of the variety of available scholarship options they can apply for to attend prominent universities.
As MEU was founded to meet the needs of its community, the Deanship makes sure to help MEU meet its goal of contributing to the advancement of our society. It does so by ensuring the continuous organisation of training courses, workshops, conferences, and seminars that focus on graduate studies in order to provide a local platform for the exchange of expertise and knowledge with local and international academic institutions that share MEU's interests. I invite you to explore the Deanship's page and look forward to hearing any suggestions you may have to help us improve our online services.
Dean of Graduate Studies and Scientific Research
Prof. Anees Mansour