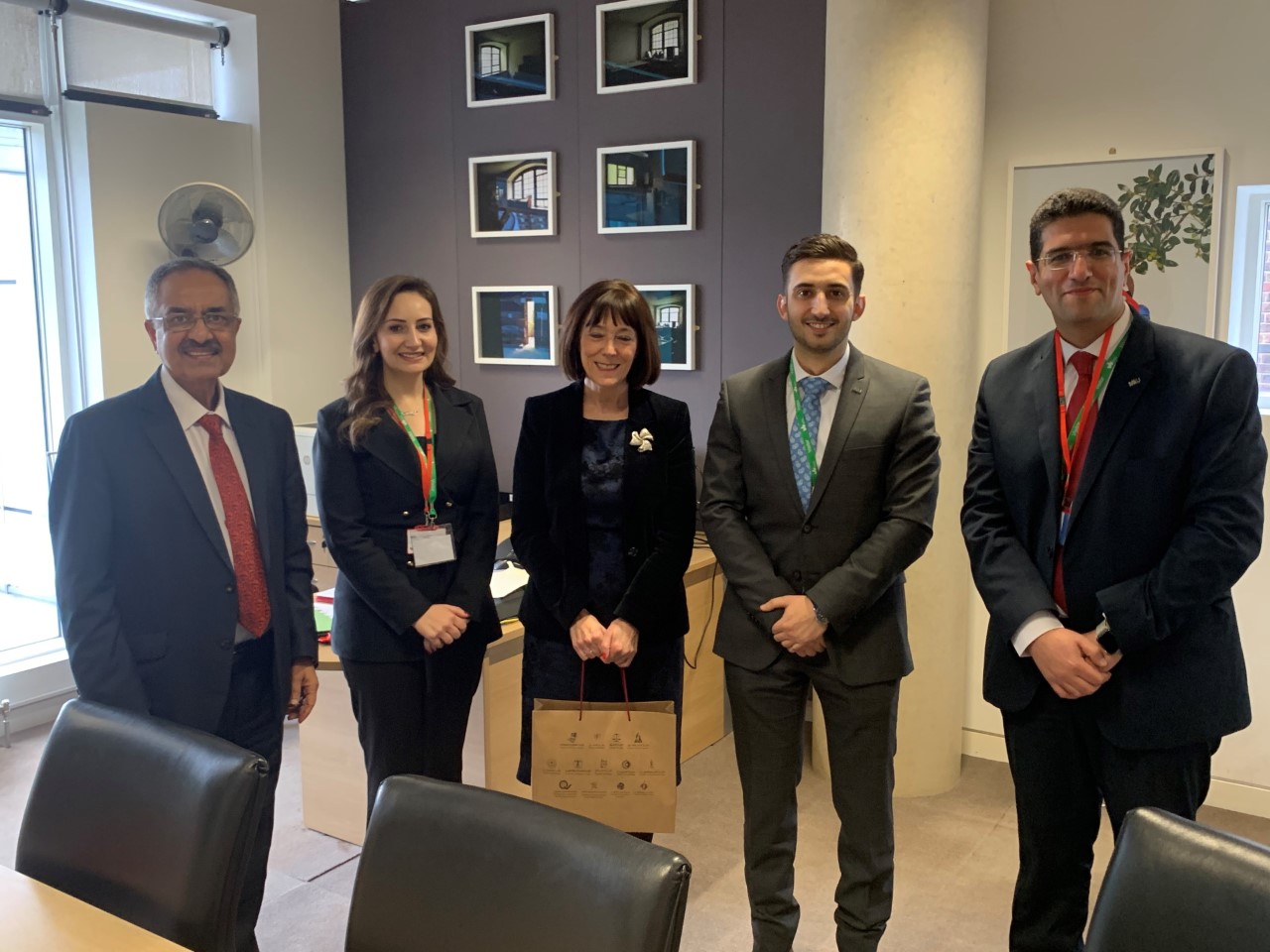 AMMAN – A delegation made up of students currently attending the University of Bedfordshire's hosted programmes at Middle East University visited BEDS' headquarters in Luton, UK. The delegation was accompanied by Dr. Hesham Abusaimeh, the Dean of International Programmes at MEU, and Dr. Sara Nasereddin, the Assistant to the President for International Affairs at MEU.
Representatives of the MEU delegation met with Prof. Rebecca Bunting, the Vice Chancellor of the University of Bedfordshire, and a number of BEDS' deans and heads of departments. The two parties discussed further advancing their current partnership by establishing new joint educational projects and programmes. MEU students also took a tour of the BEDS' campus and met with a number of faculty members and administrative staff.
During the week-long visit, the MEU student delegation, which was made up of first-year PhD students attending the hosted BEDS Business and Media programmes at MEU, also attended a number of training workshops on qualitative and quantitative research methods which taught them how to effectively conduct research for dissertation writing.
The MEU students expressed their delight with this visit and praised BEDS' educational environment. They expressed their happiness with the fact that the two parties have been exchanging expertise and allowing Jordanian students to enrol in the programmes offered by BEDS. The fruitful partnership between MEU and BEDS reflects how MEU is enacting His Majesty King Abdullah II's royal vision for advancing and globalising the Jordanian higher education sector.
MEU is proud to execute the agreement signed by the two universities in the 2017/2018 academic year, which stipulates that MEU is to host a number of BEDS' programmes and academic majors. This agreement is the first of its kind in Jordan and allows MEU to grant Jordanian and Arab students British internationally-accredited BA, MA, and PhD university degrees in the fields of Business, Cyber Security and Digital Crimes, Graphic Design, and Media.