Department Head Message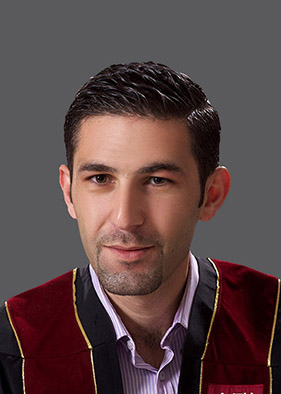 Welcome to the Business Administration and Marketing Department at The Middle East University, one of the most distinguished educational centers in Jordan, where we have gained a foothold by guarantying a high-quality educational level. We provide four majors; two of which are:
-Bachelor's level: Business Administration, and Marketing.
-Master's level: Business Administration (MBA), and E-Business (E-MBA)
-The Master's program is characterized by flexibility, diversity, and the freedom of choosing the course students want.
Our academic program's genuine power stems from the diversified experience of our mentors in the department as they have a long experience as lecturers and researchers who seek to clarify and implant the coections between the theoretical and practical sides.
You are invited to explore our unique experience in business management and marketing department at MEU as an exceptional opportunity to develop your knowledge, and skills in a maer that ensures the progression of your career in the subjects related to business management in all its branches; the strategy, human resources, operations, supply and marketing, as well as is e-business subjects that ranges from the use of information systems, e-commerce, and various electronic applications.
Department of Business Administration
Dr. Sameer Al-Jabali