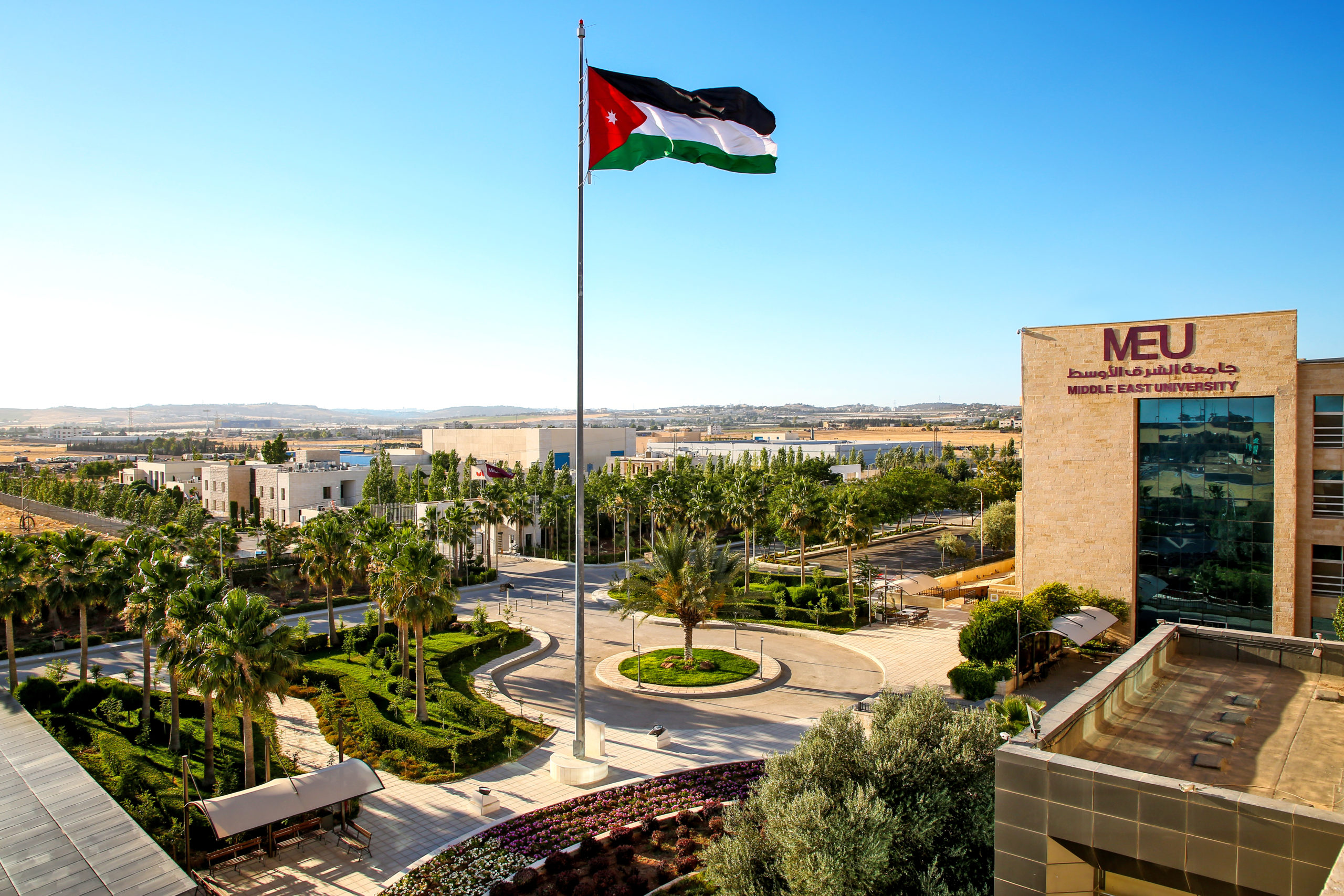 AMMAN – The Acting President of Middle East University, Prof. Ala'aldeen al-Halhouli, received the General Director of the Vocational Training Corporation, Eng. Ziad Obdeidat, to establish cooperative relationships between the two parties in academic and vocational training fields. The meeting was also attended by the Director of the Consulting and Training Centre at MEU, Dr Mahmoud ad-Disi.
Prof. al-Halhouli highlighted the University's keenness on promoting its local and international partnerships and acting on its mission and strategic plans. He drew attention to the efforts exerted towards achieving that endeavour; allowing it to host programmes from the universities of Bedfordshire and Strathclyde, and to launch programmes that respond to labour market requirements and keep pace with the rapid developments made in the field of information technology.
Eng. Obeidat praised MEU for its local and international accomplishments, and expressed his eagerness towards establishing partnerships with the private sector and local institutions. He stated that such partnerships will allow for organising much-needed training programmes¾especially now as we face the Coronavirus pandemic¾that are designed to fulfil and meet the Jordanian labour market's needs and standards.
Eng. Obdeidat watched a video presentation on MEU's history and development over the years, and was later offered a tour of the University's facilities.