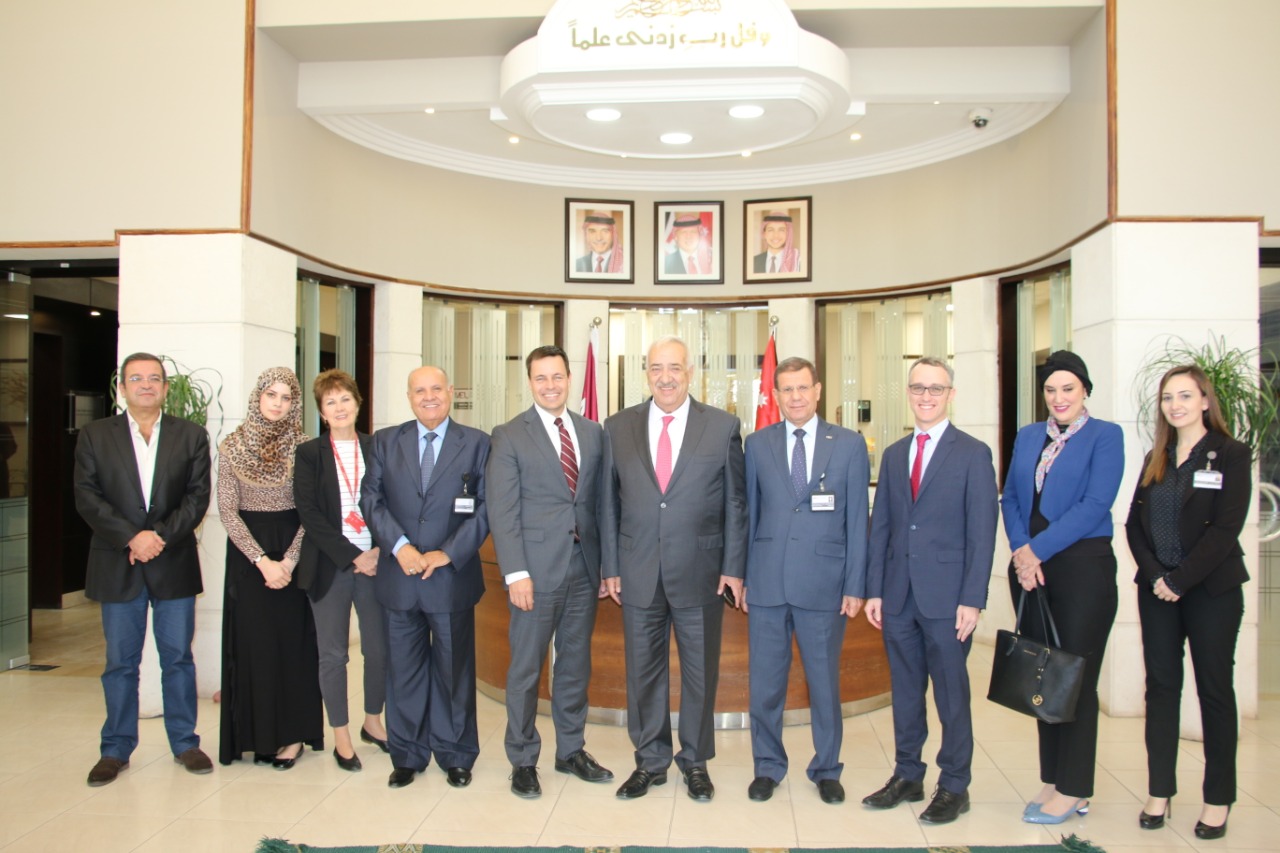 Amman – The media attaché at the US Embassy in Amman and its spokesperson, Dan Mangs, praised the strong and stable historical and strategic relations between the United States and the Hashemite Kingdom of Jordan, which last for nearly seventy years.
He said during his hosting, on Tuesday, in a dialogue platform downtown, which is broadcast from the Middle East University and presented by the media faculty member of the Faculty of Information, Dr. Hani Al-Badri, in the presence of His Excellency Chairman of the Board of Trustees, Dr. Yaqoub Nasser al-Din, and the President of the University Prof. Dr. Mohammed Al-Hila and a number of professors The students of the university, that these relations are objective, lasting and mutual respect.
He also touched on many aspects of US foreign policy, his country's assistance to Jordan, and US positions on many issues in the region.
The American media attaché expressed his delight at visiting the Middle East University and the interaction of students and their culture and follow-up to various issues and local and foreign affairs.
For his part, Chairman of the Board of Trustees, Dr. Yaqoub Nasser Al-Din, said that we have a great desire to have close cooperation between the Middle East University and the American Embassy, ​​within the framework of the University's keenness to open up and share knowledge and open wide horizons for its students, outlining the highlights of the international programs hosted at the University.
He added that the Faculty of Media at the Middle East University is very distinct, and its founding "to contribute to the institutionalization of the media, and to have controls, ethics and accuracy of information."
On the other hand, during a meeting between the American media attaché and the accompanying delegation, which included his assistant Jerome Sherman and media specialist Lina Salah, with the President of the Middle East University, Prof. Dr. Mohamed Al-Hila, Dean of the Faculty of Information, Dr. Ezzat Hijab, Dr. Kamel Khurshid, Head of the Press Department, and Dr. Hani Al-Badri – Discussing the possibility of cooperation between the two sides in several fields, establishing projects that contribute to supporting university students, holding joint courses and seminars, strengthening the English language among students, and opening the door for them to participate in events and activities organized by the Embassy.