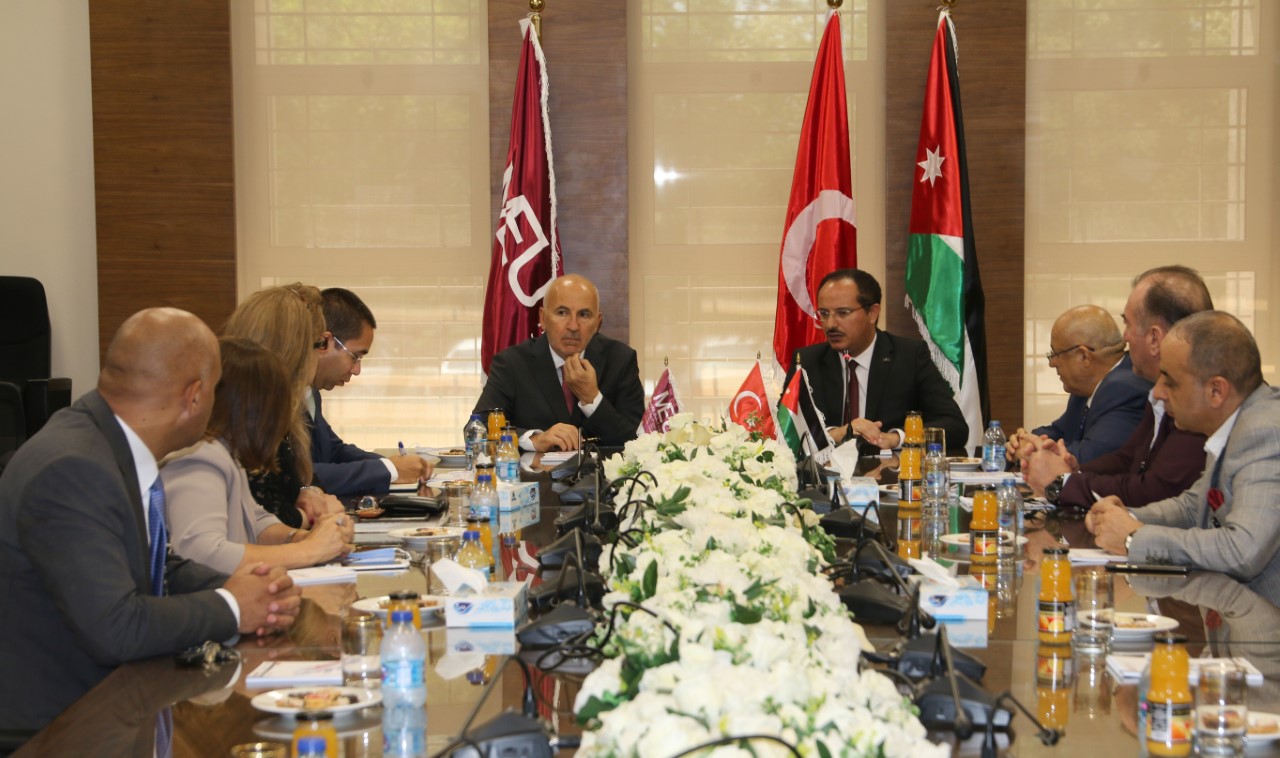 AMMAN – The Ambassador of the Republic of Turkey to the Hashemite Kingdom of Jordan, H.E. İsmail Aramaz, said the region continues to witness tensions on multiple fronts, which require intricate solutions and plans. He remarked that Jordan, with its wise leadership and while being on the frontline of these tensions, retains a set of options that enable it of formulating the ideal equation for establishing peace and stability in the region.
In his first ever visit to a Jordanian university, His Excellency met with the Acting President of Middle East University, Prof. Ala'aldeen al-Halhouli, and his vice presidents. The two parties discussed the possibility for establishing partnerships and cooperative relationships in academic, educational and cultural fields.
His Excellency confirmed his country's complete support of the Hashemite Custodianship over Islamic and Christian holy sites in Jerusalem, stressing its crucial role in maintaining the ever-so-turbulent mission for peace, and protecting holy sites from Israeli intrusions.
H.E. the Turkish Ambassador commended Jordan's response to the challenges posed by the spread of the Coronavirus, and its success in managing the epidemiological crisis. He remarked that Jordan boasts innovative and highly-experienced intellectuals who are capable of overcoming all sorts of challenges, regardless of their complexity. He also called for finding a set of ideas and initiatives to create job opportunities for both sides; especially in energy, medical engineering and chemical manufacturing sectors.
In his turn, Prof. al-Halhouli presented on MEU's experience in opening up to international prestigious universities, as it is currently host to a number of British universities. He touched on the University's keenness on benefiting from international expertise in knowledge transfer, as it looks to access the international academic scene. He also reviewed MEU students' positive feedback on previous academic exchange experiences with Turkish universities, and expressed his eagerness to organise similar programmes that will include all Turkish institutions.
A video presentation on MEU's journey and the developments it has witnessed over the years was played. His Excellency and his accompanying delegation also toured the University's facilities and viewed its state-of-the-art equipment.