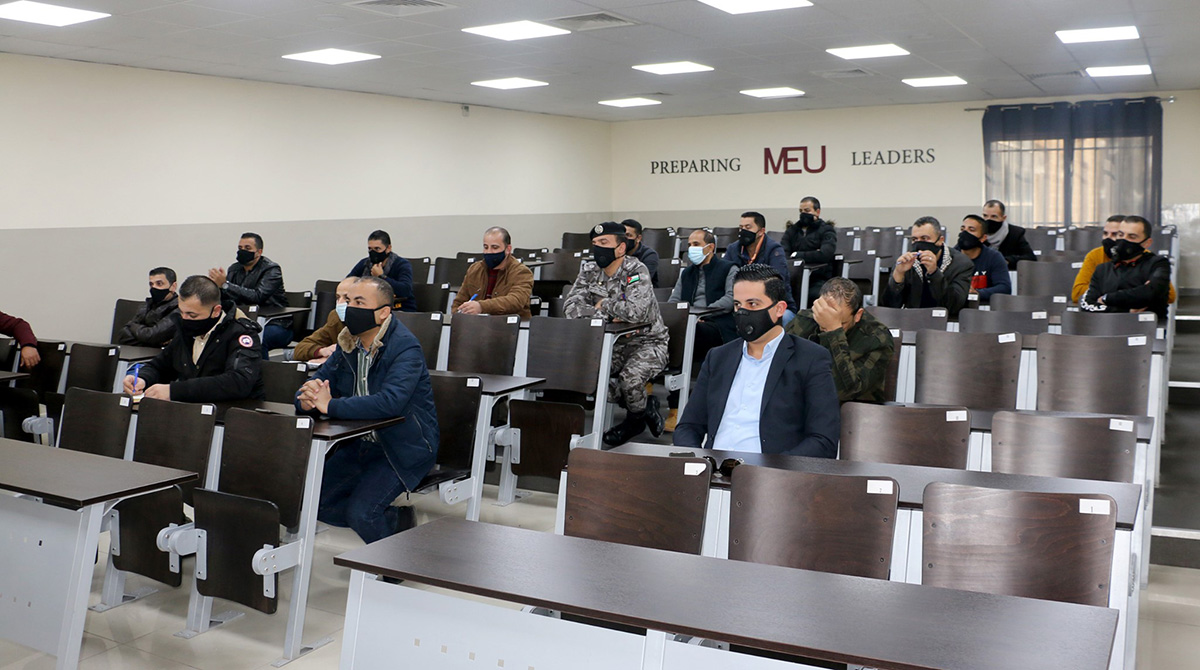 The Faculty of Arts and Sciences at MEU held an English Language Course oriented towards members of the Security Strategic Studies Center at the Public Security Directorate (PSD). It is worth noting that this course constitutes part of a series of courses MEU is providing for the center.
The 15-hour intensive course spanned 5 weeks, where participants were divided into three categories according to their results in a level test they took at MEU.
The Head of the English Language and Literature Department, Dr. Nisreen Yousef, explained that the course, in which participated several members of the department's academic board, was designed in a manner that would help participants enhance their communication skills in English language.
For his part, the Dean of the Faculty, Prof. Ahmad Mousa, pointed out that such courses adhere to the university's commitment to its social responsibility and its attempts to foster communication with various entities across the Kingdom. The participants, in their turn, expressed their appreciation towards the efforts of the MEU staff for their continuous efforts to uphold their social responsibility.
This course forms part of a Memorandum of Understanding between MEU and the PSD and of the Promising Police Leadership Program, one of PSD's strategic plan programs. It aims to prepare police leaderships armed with knowledge and capable of confronting emerging security challenges. Moreover, it manifests MEU's diligent endeavours to unify efforts and facilitate communication with all the institutions of society