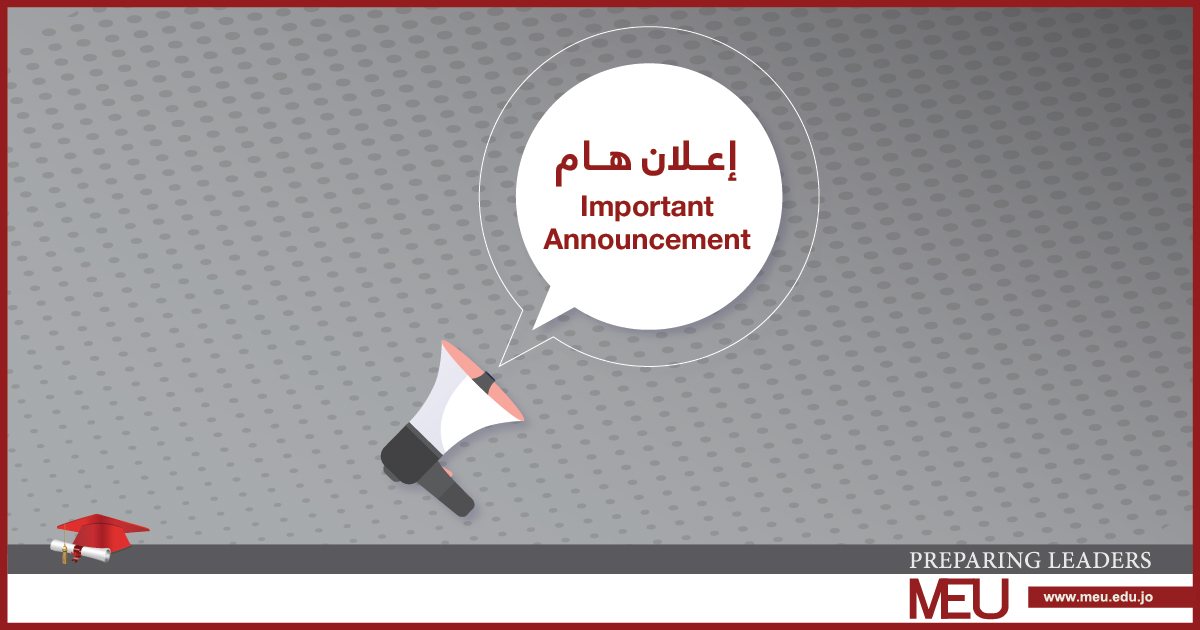 Dear students,
The Registration Department announces the beginning of registration for the summer semester of the 2019/2020 academic year. The registration period will start on Sunday, May 10, 2020 through the University's website.
We would also like to inform you that a number of staff at the Registration Department and Finance Department (Student Accounting) will be operating on campus to serve you during the following working hours: Saturday to Wednesday, from 9 A.M. till 2 P.M.
We kindly ask you to follow all safety procedures by wearing facemasks and gloves, and maintaining at least 1 metre distance between you and others while on campus.
Good luck to all of our students.