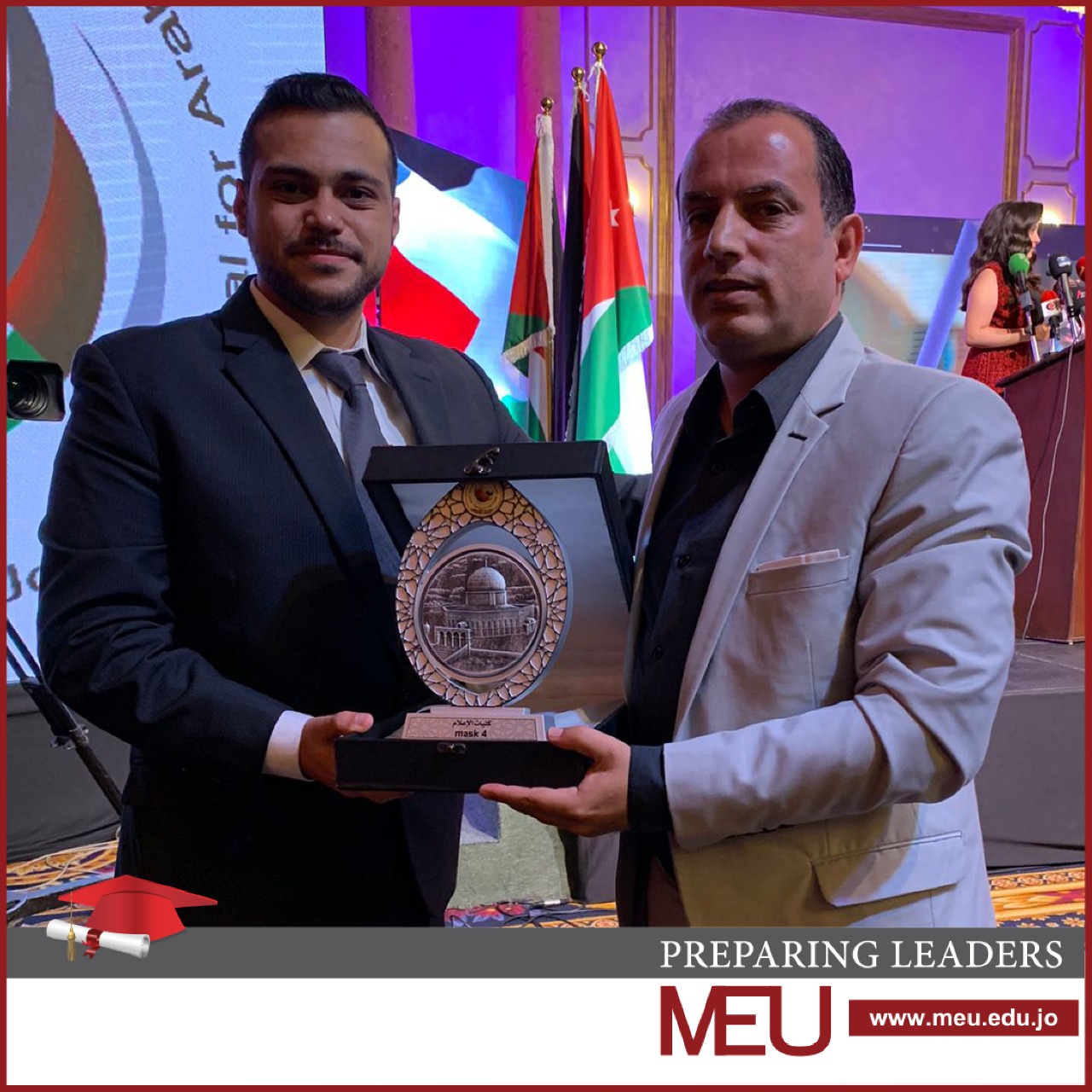 The Faculty of Media at MEU received the second place award during the Fourth Jordan Festival for Arab Media titled The Jerusalem Session, which witnessed the participation of other Arab countries. The session was held under the patronage of the Minister of State for Media Affairs and the government's Official Spokesperson Sakher Dudin.
The drama film created by Rifaat Al-Elaiwy and Ibrahim Al-Nwaihy Mask Number 4 received the Silver Award in the competition among media faculties across the Arab world.
The trainer of the participating students Dr. Ashraf Al-Manaseer congratulated the faculty's alumni for their excellence performance, saying that they represent an honoring example for the
Faculty of Media. He also pointed out that the faculty focuses on the practical training of students in cooperation with diverse media institutions.
For her part, Dr. Hanan Al-Sheikh, Dean of the Faculty of Media, expressed her pride of the achievements of the participating students among the fierce competition among all participants.
This is one of the four projects submitted to the committee of the festival, which included Huda Asaad's documentary The Knight Descended, Zain Al-Halayqa's PRESS, and Mohammad Al-Sawaeer's documentary Below Life Line.
The festival hosted various competitions, seminars and lectures that aim to develop the media influence. It also encompassed two discussion sessions about the issue of Jerusalem and the repercussions of the events taking place there on the entire world.