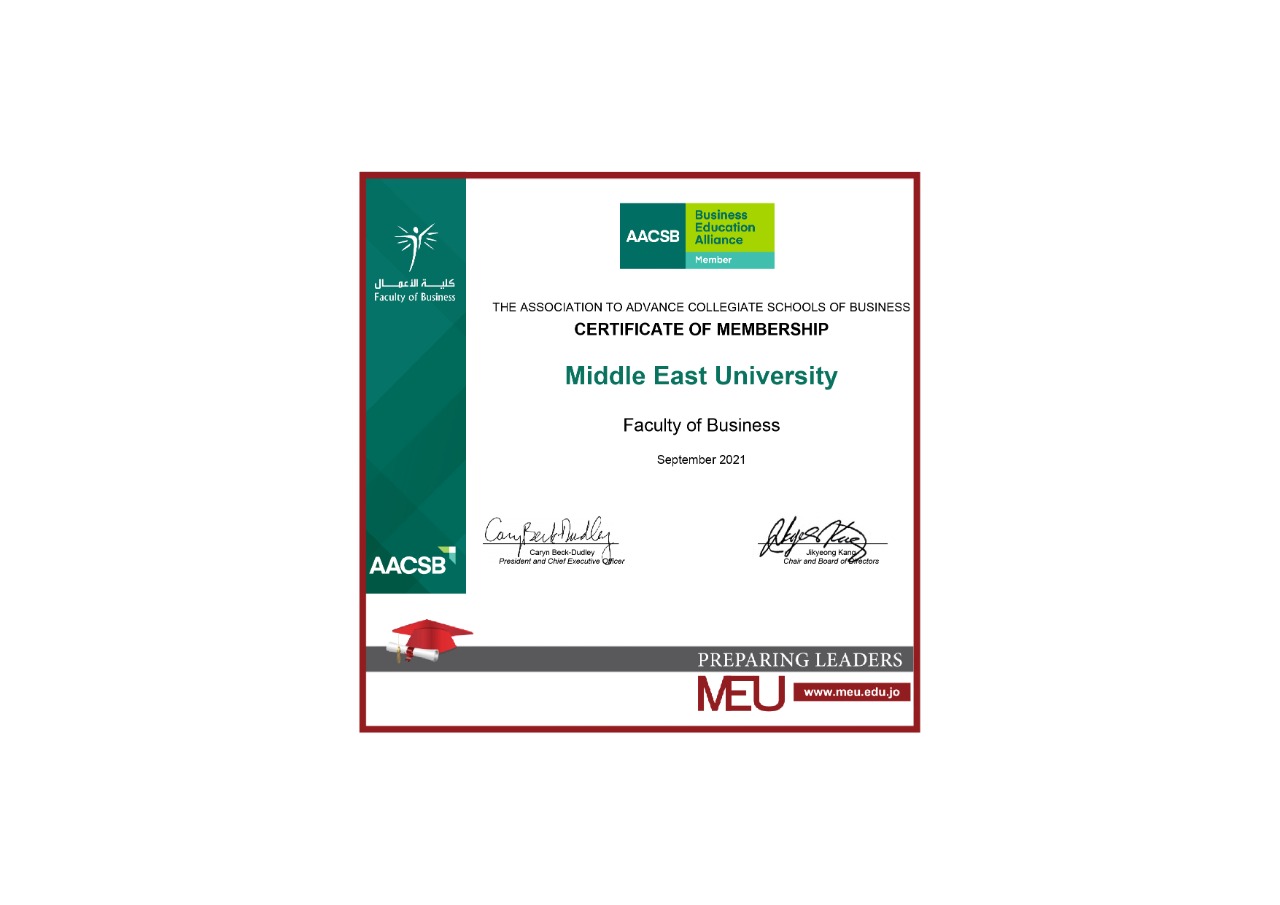 The Faculty of Business at MEU received the full-membership certificate by the Association to Advance Collegiate Schools of Business (AACSB), which redefines the future of management learning and addresses the needs of business sectors around the world.
The membership means that the Faculty of Business is on par with reputable international faculties of business, said Dr. Hisham Abu Saimeh Deputy Dean of the Faculty of Business. He described this as a "significant step" for the faculty.
The membership, he continued, will encourage business sectors and other business schools at international universities to cooperate with it.
This is a result of developing the academic programs at MEU, he said, which enabled students to access search databases and electronic journals easily.