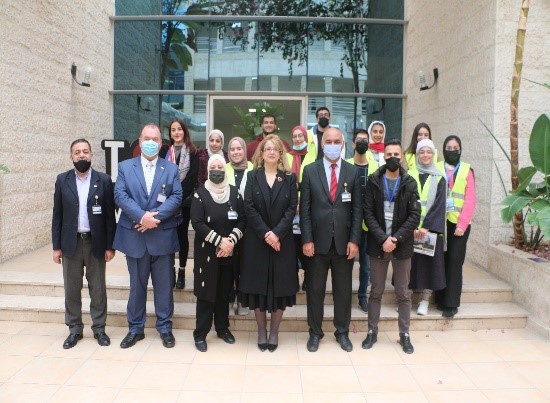 The Deanship of Student Affairs at MEU organized the voluntary environmental campaign, under the name "My University, My Home, Let's make it Beautiful", to spread environmental awareness and encourage voluntary work of students.
The outcomes of the campaign, which lasted for three days, pointed out the importance of organizing guidance campaigns for students and increasing the number of trash bins, with allocating some of them for liquids, as well as providing cleaning paper in all health facilities, in addition to imposing disciplinary punishments on careless students.
The campaign, held with the participation of the voluntary work club's students and students of other clubs affiliated to the Deanship of Student Affairs, will contribute to create a safe and healthy environment which preserves the aesthetic aspect of MEU with its various facilities.