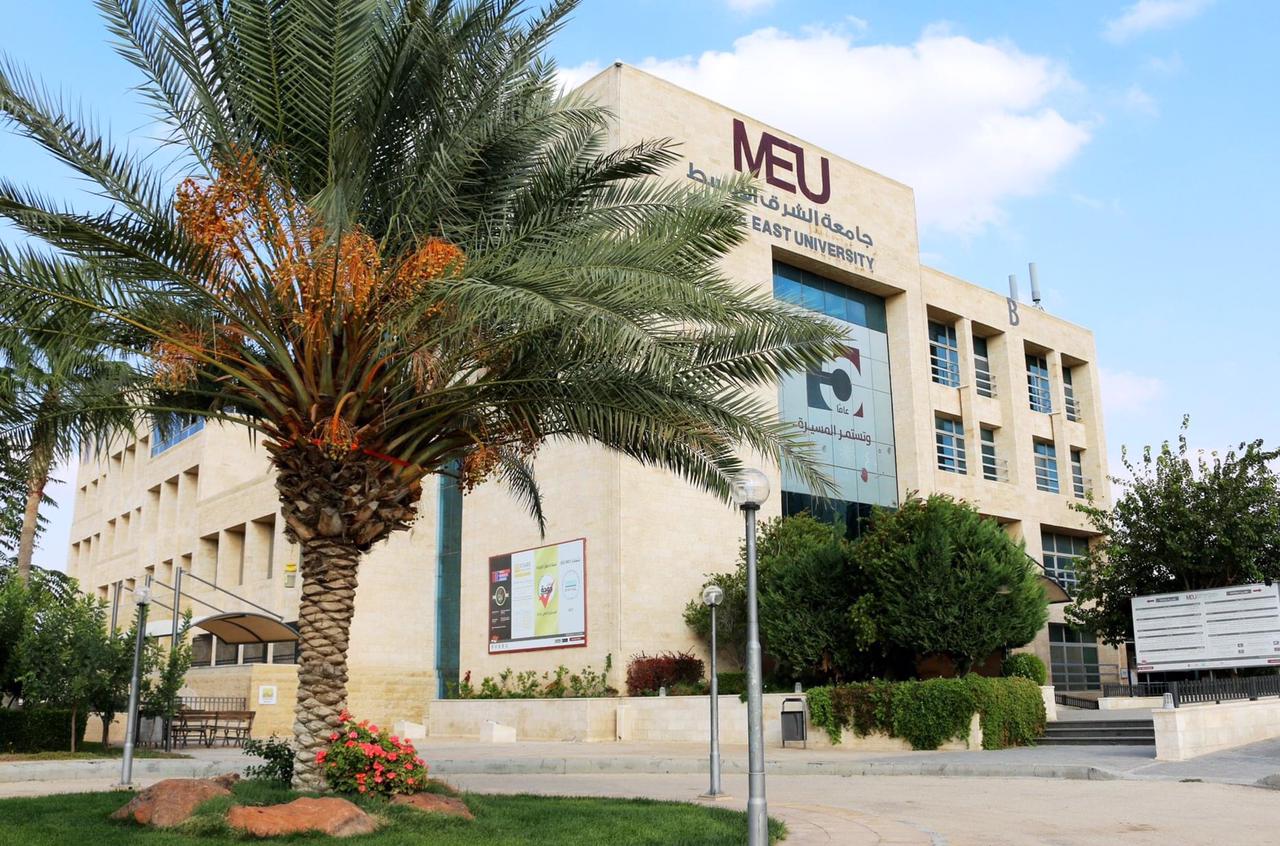 In the presence of Dr. Anees Al-Mansour, Vice President for Administrative and Legal Affairs, Dr. Salam Khaled Al-Mahadin, MEU's Acting President, met with the deans of faculties and the academic staff members of MEU on the occasion of the commencement of the new academic year. She welcomed faculty members, both old and new ones, and wished everyone a year full of achievements and success.
She commenced the meeting by acknowledging the great efforts the academic personnel has exerted since the onset of the pandemic, which had serious implications on the higher education in Jordan. However, MEU was able to recover from such implications and achieve all the goals stipulated in its procedural plans thanks to the cooperation of both its academic and its administrative personnel.
Al-Mahadin also talked about the direct goals of next year, which will entail continuing the educational process and focusing on international accreditations. This follows MEU's application for the local quality certificate for all its faculties, its development of scientific research and its consolidation of its relations with the local community.
In addition, she mentioned the hosted and joint programs between MEU and some universities in the UK, in addition to some of the new local programs introduced, such as Applied Translation, Business Intelligence, Financial Technology, Smart Systems Engineering and the Higher Diploma in E-Learning. Finally, she discussed the plan for returning to face-to-face learning and the preparations for receiving students for e-learning, blended and face-to-face courses.