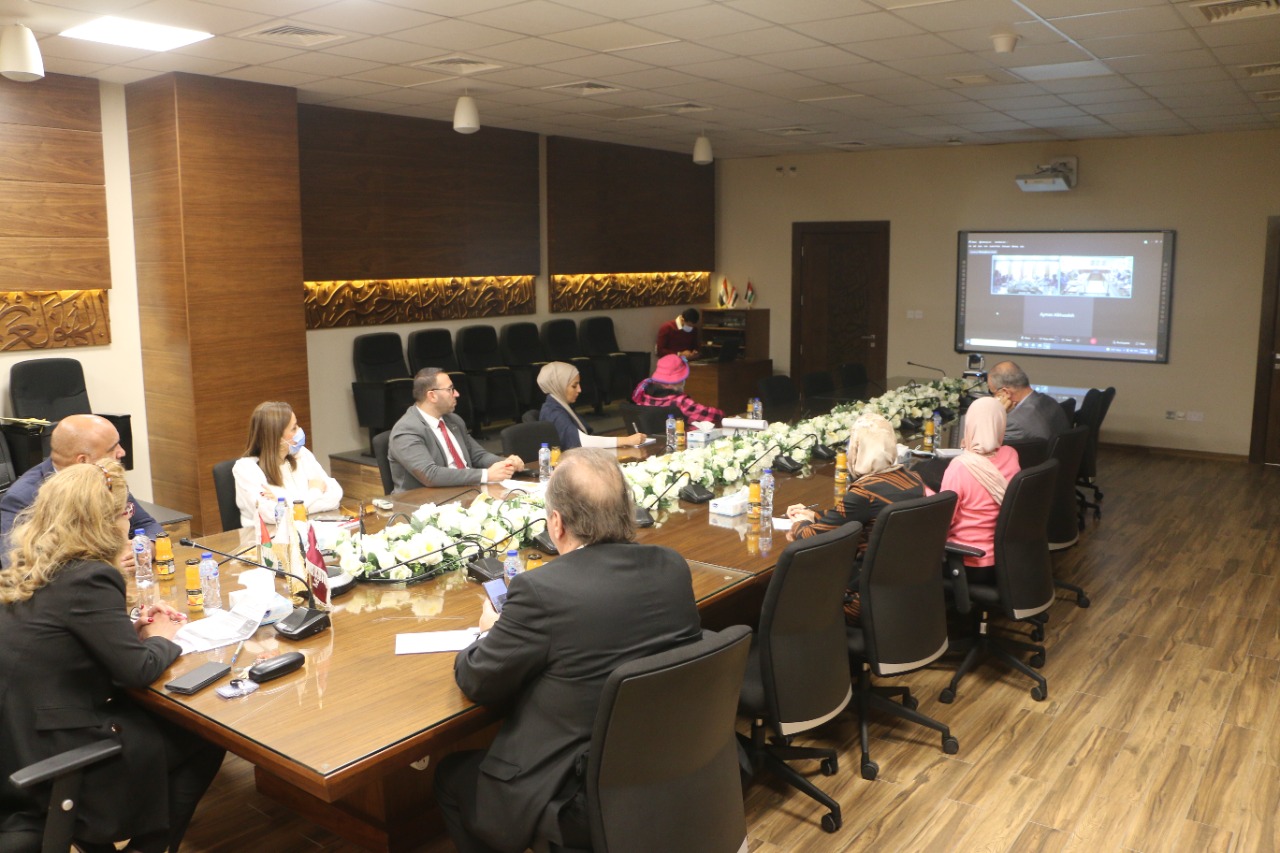 MEU's Acting President, Professor Dr. Salam Khalid Al Mahadin, stated during a meeting with the Integrity and Anti-Corruption Commission, in the presence of several MEU academics and department managers at the Commission, that MEU's policy is based on the concept of good governance, integrity standards and institutionalization of work to maintain justice and transparency.
Furthermore, she added that the partnership with the commission is to accomplish MEU's vision by making sustainable and effective partnerships with government institutions.
In his turn, Mr. Abdul-Aziz Al Irwani praised MEU as being among the first universities to call for establishment of good governance, considering it the permanent headquarters of the General Secretariat of the Arab Universities Governance Council.
In addition, he clarified that the Commission developed a governance guide for the private sector, and it contacted the Ministry of Higher Education and Scientific Research for purposes of private universities' governance.
At the end of the meeting, the attendees discussed several topics related to justice, equality, equal opportunities among employees, crimes against public trust and methods to create an anti- corruption national environment.