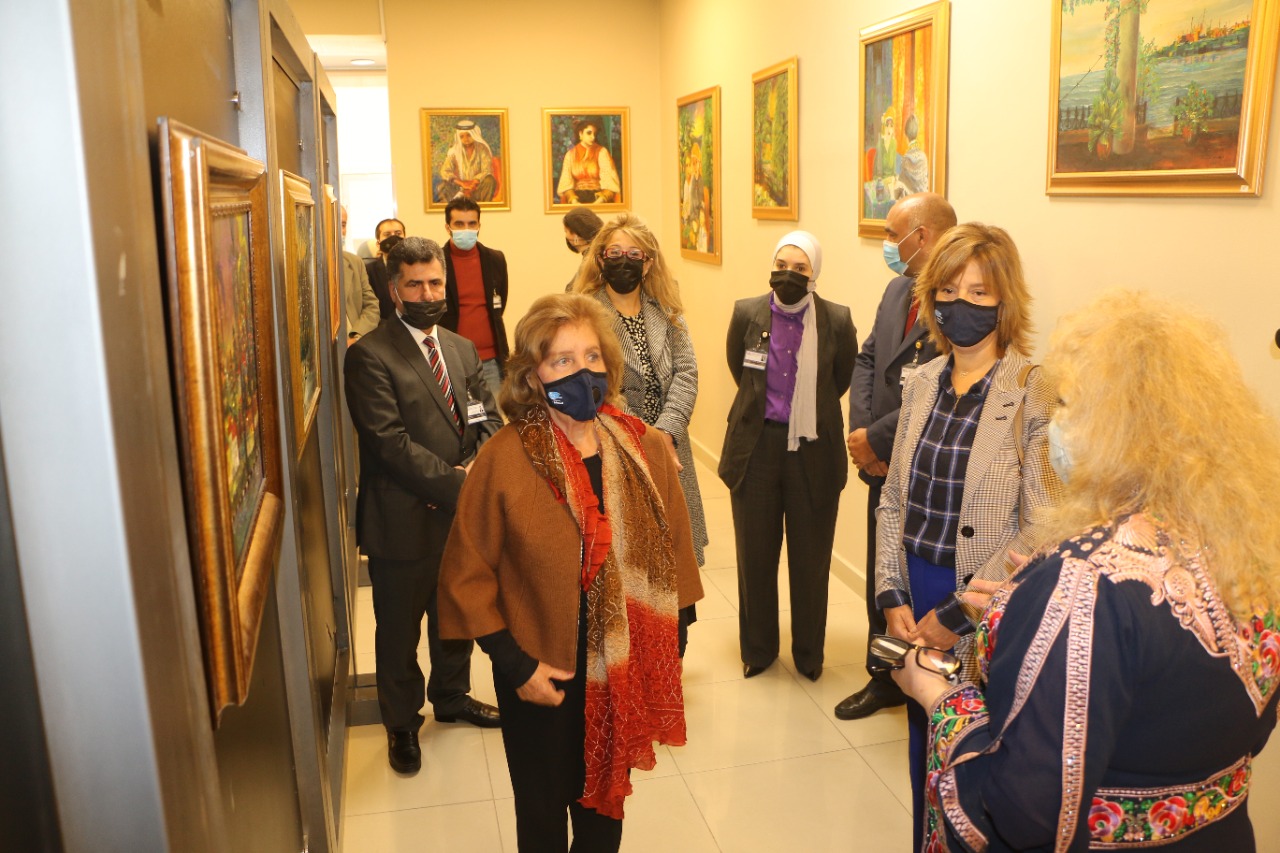 Sharifa Hind Nasser opened, in the presence of Acting President Professor Dr. Salam Khalid Al Mahadin, the fine arts impressionist gallery of Dr. Ansaf Al Rabadi from the Faculty of Architecture and Design at MEU.
Sharifa expressed her joy with the high artistic level of the gallery's paintings, inspired by reality and influenced by the surrounding social environment. She emphasized that this gallery, held by MEU, reflects its belief in the science of beauty and its importance in forming the environment. This is evident by MEU's sustainable and smart infrastructure which is also environment friendly.
In her turn, Professor Dr. Al Mahadin expressed her admiration with the messages reflected in the 42 paintings at the gallery. She pointed out the importance of art in raising the cultural level of the students, in addition to spiritual and moral discipline, especially when art signifies the environment in which they grew.
From her side, Dr. Rabadi said, impressionism means that the artist builds his/ her style depending on a partly composite basis, which is, collecting elements and distributing them according to artistic formats, adapted from the surrounding environment, then reaching to an artistic work embodying shapes in their natural form, composed around the artist. She added that this is by an imagination building process, where the artist retrieves his/ her perception of the surrounding views. Also, she thanked MEU for holding the gallery and its belief in the importance of supporting talents of its members, whether students or teachers.
It is worth to mention that Dr. Rabadi has two PHD degrees, the first in philosophy (science of sentences) from New York University, USA and the second in political science from University of Sofia, Bulgaria.