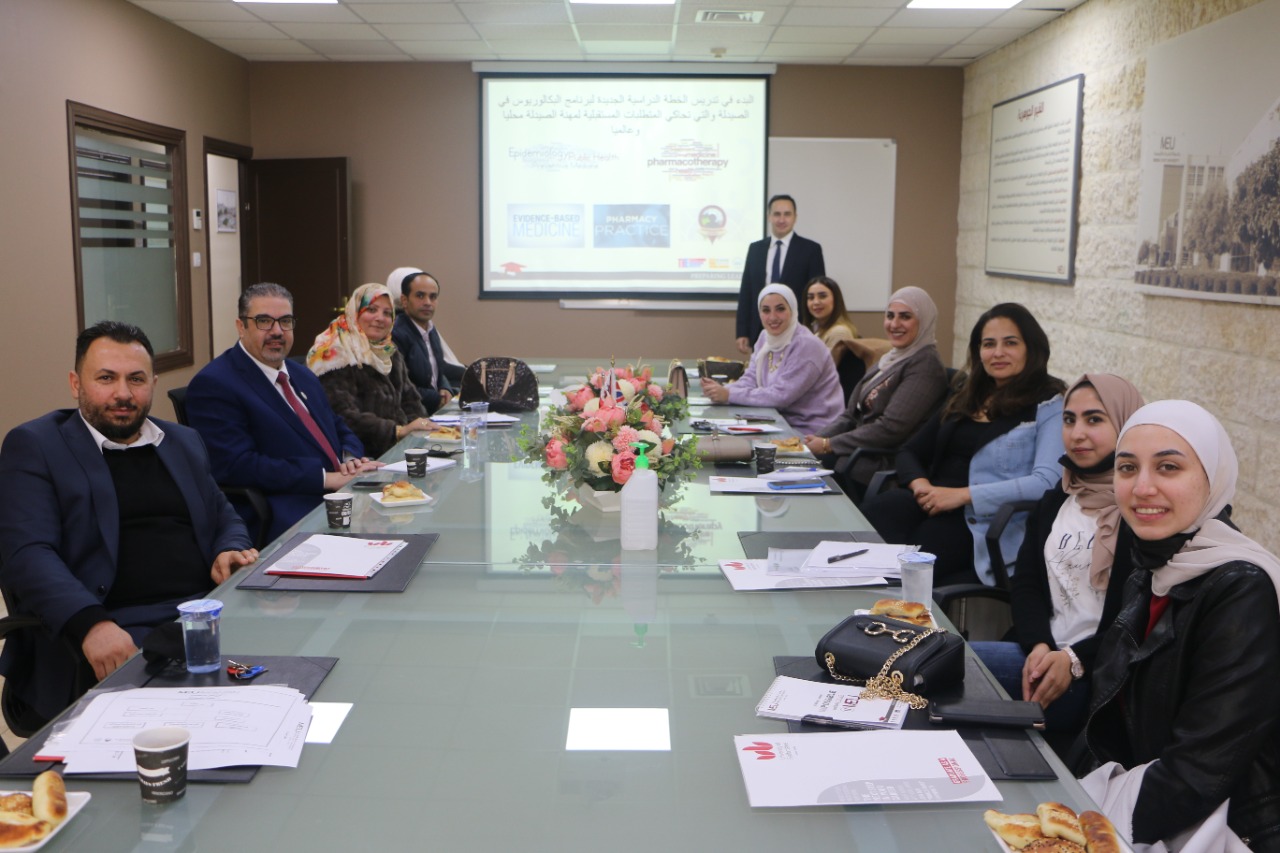 MEU's Dean of the Faculty of Pharmacy, Professor Dr. Ammar Al Maaitah, during the first meeting of the Faculty Consultation Council for the academic year 2021/2022, reviewed the new divisions created in the Faculty, namely, the Basic Pharmaceutical Sciences division, the Pharmacology and Clinical Pharmacy division, Pharmaceutical Technology division and the Cosmetics and Chemicals division, in addition to the new Master Program in Pharmaceutical Sciences.
Al Maaitah clarified that the Faculty completed the process of applying to the American Accreditation (ACPE), for the Joint British Pharmacy Program, and to the local quality assurance certificate. He also pointed out the robust scientific researches published during 2021, reaching to 40 papers.
Maaitah said that the Faculty made use of its social activities, during the COVID- 19 pandemic, such as the electronic library of laboratory experiments, in addition to the raising awareness campaign "Middle East Pharmacist".
This meeting was also attended by the Secretary of the Jordan Pharmacy Association, Dr. Salah Qandil, the deputy general manager of the "Drug Center" group of pharmacies, Dr. Fida'a Al Khatib and the general manager of "Pharmacure" group of pharmacies, Dr. Faris Zahran, as well as representatives of students and graduates.