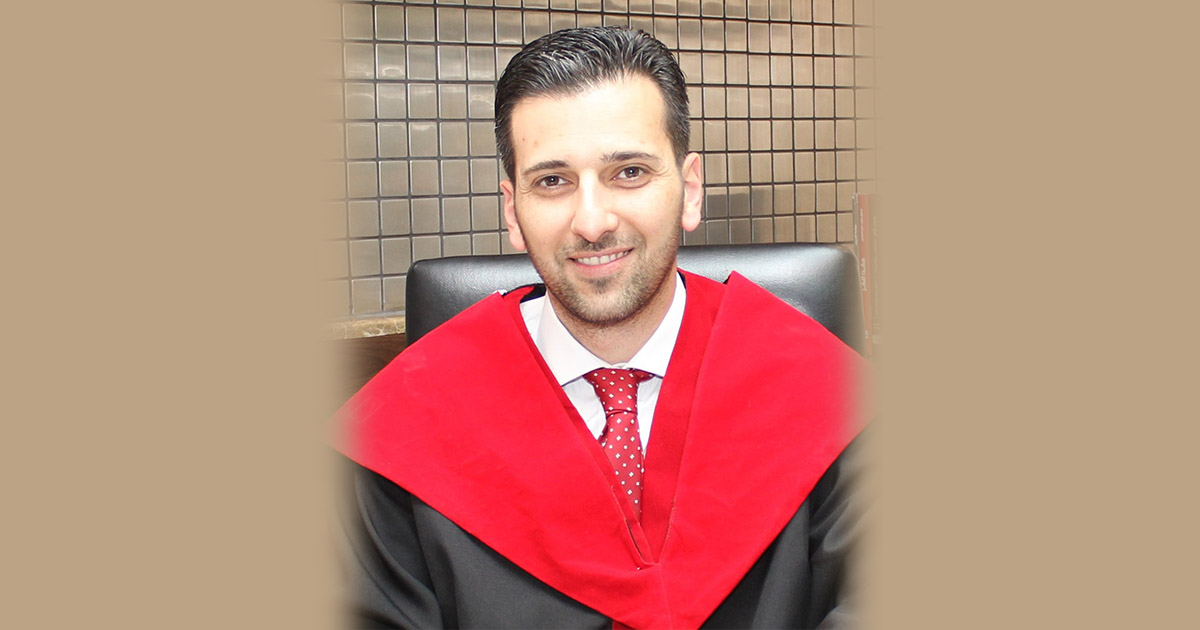 AMMAN – Researcher and Doctor of Pharmacy Dr. Ahmad Yacoub Nasereddin obtained his PhD with excellent rating and honours from Mutah University. His dissertation was titled "The Effect of Strategic Entrepreneurship on the Sustainable Performance of Private Universities in the Hashemite Kingdom of Jordan: Lean Thinking as the Medium Variant".
The study recommended promoting strategic entrepreneurship practices at private universities, as these practices will allow universities to attract further entrepreneurial opportunities and sufficiently manage their entrepreneurial resources. The study highlighted the importance of highly endorsing sustainable performance tendencies as they will lead universities to distinction and longevity, and satisfy stakeholders and all social groups. The study encouraged adopting the modern lean thinking methodology for its clear objectives and focus on minimising efforts, expenses, and resources while maintaining quality. It also advised expanding investments in the relationship between strategic entrepreneurship practices and lean thinking, as that will achieve the highest levels of integration between knowledge, behaviour, and application.
The dissertation defence committee consisted of Dr. Fatima al-Rabaaba, Dr. Nasereddin's supervisor and head of the committee, internal examiners Prof. Ali Adayleh and Dr. Ghazi Abu Qaoud, and Prof. Hani al-Rateema as the external examiner.