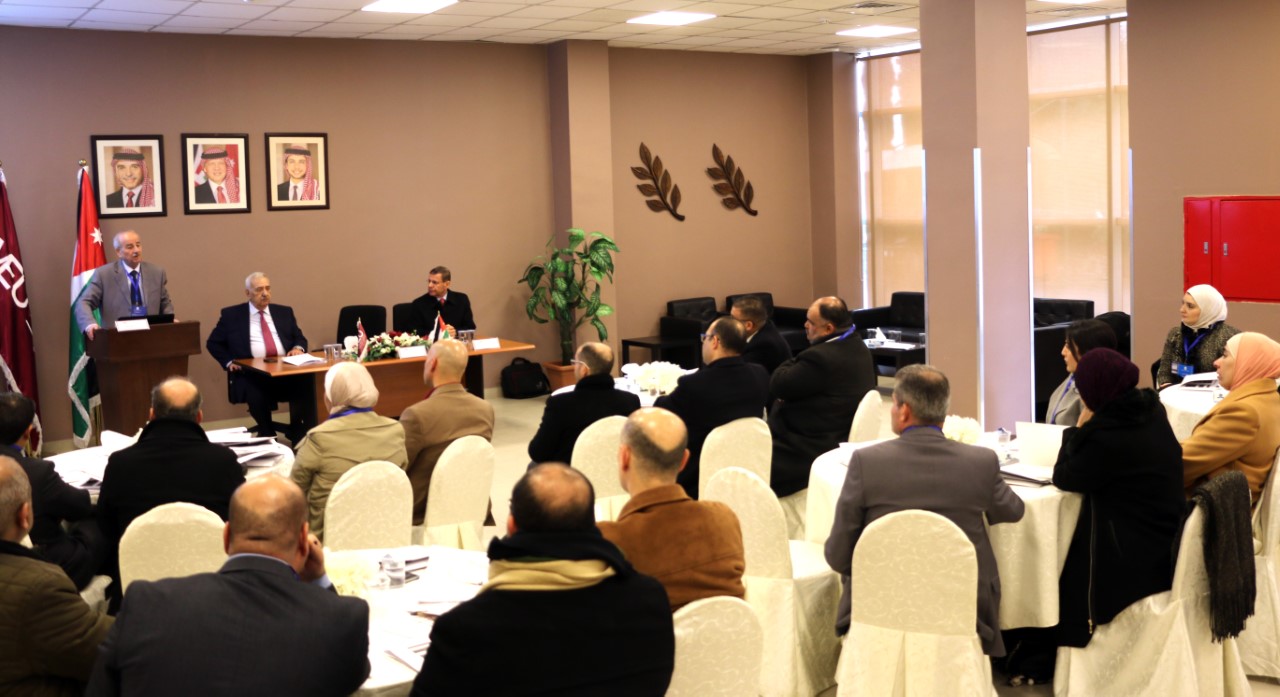 AMMAN – Prof. Bashir Al Zoubi, the Head of the Higher Education Accreditation Commission (HEAC), inaugurated the second training course for the evaluators of the quality of education provided by institutions accredited by the Commission. The training course will be held at Middle East University starting from the 18th till the 20th of January, 2020, and will witness the participation of faculty members, members of higher education institutions, and parties concerned with quality assurance.
Prof. Al Zoubi stated, "The course is designed to enrich participants' knowledge of quality standards, indicators, and procedures, as we look to promote the culture of quality at higher education institutions." He continued to add, "I urge the participants to share this experience with their colleagues, and fully understand the close relationship between the quality of higher education and national standards."
Dr. Yacoub Nasereddin welcomed the participants and commended the efforts exerted by HEAC in spreading the culture of quality and regulating the operations of higher education institutions, in the aim to establish a quality higher education sector that is worthy of international recognition. Dr. Nasereddin said, "MEU is committed to providing the consecutive generations with top-notch education, and that is where its keenness to maintain the quality of its education and produce distinct alumni stems from."
The three-day course is designed to train and certify the participants as evaluators of the quality of higher education. They will be introduced to the Jordanian experience in pursuing the quality of higher education, the mechanisms and procedures followed when evaluating the quality of higher education, and how to write self-evaluation reports.