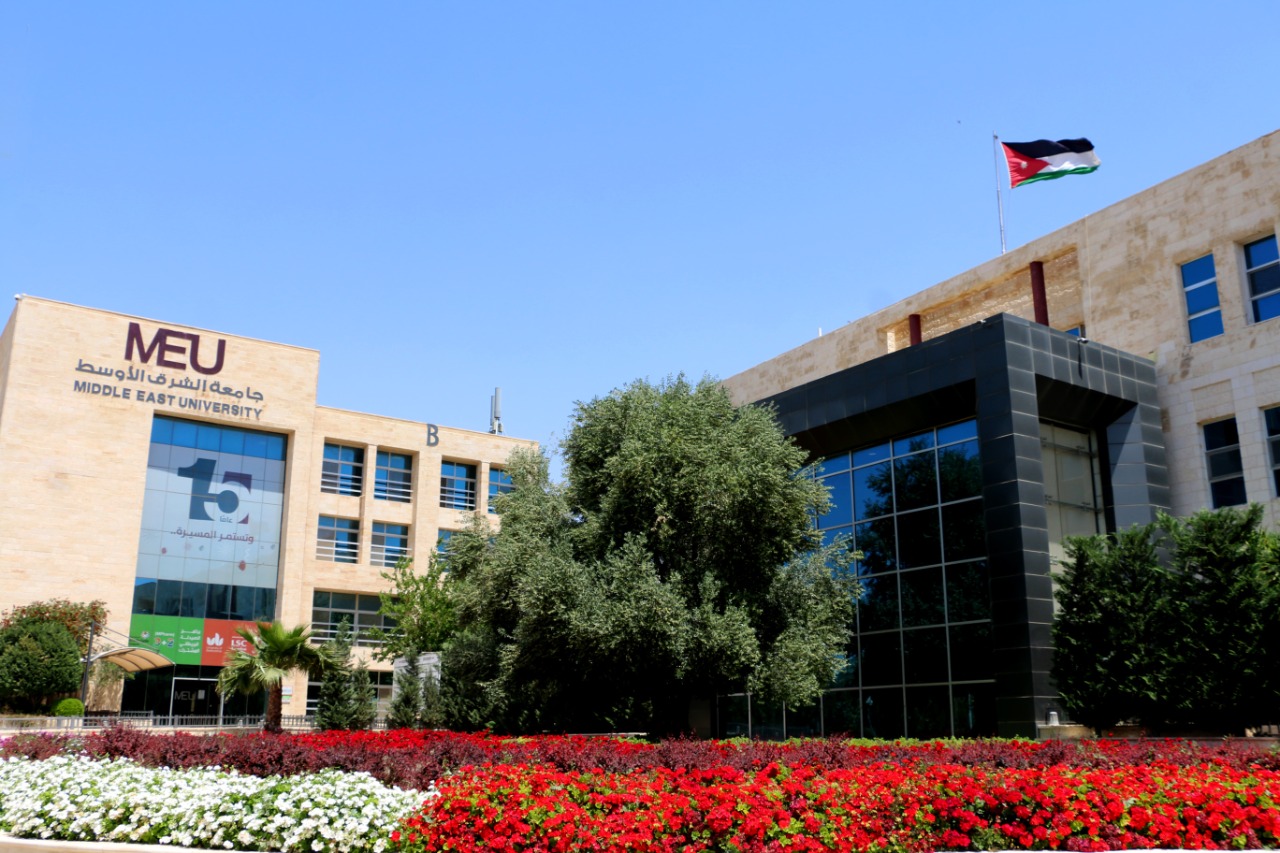 President of MEU, Professor Dr. Salam Khalid Al Mahadin, met students of the Higher Diploma to discuss several issues related to programmes and study plans, identify the most significant challenges and obstacles they face and use student feedback in developing programmes and study plans of Higher Diploma students, in line with MEU's academic policy and instructions of the Ministry of Higher Education; with the presence of the Dean of the Faculty of Educational Sciences, Dr. Ahmad Al Hmouz, and several faculty members.
MEU's President clarified that holding such meetings regularly aims to activate communication channels between MEU and its students, in addition to discussing all updates related to students and programmes. Also, Professor Mahadin pointed out that MEU gives all its capabilities and potential to provide the best education and academic environment, which guarantees the quality of academic education and its outcomes.
Professor Mahadin emphasized that MEU welcomes any improvement suggestions presented by its students, and it strives to make their suggestions reality, thus contributing to achieving ambitions of students and facilitating procedures related to academic programmes, in a manner not contradicting with the nature of work for some of them, at the public and private sector. In addition, Mahadin stressed the importance of following instructions of the academic guide at the faculty and MEU's website, in relation to instructions related to student affairs.
the Dean of the Faculty of Educational Sciences, Dr. Ahmad Al Hmouz, explained that the Faculty gives all its attention to students and works to continuously communicate with them through a special group to provide the latest and most recent announcements, procedures, updates and instructions related to academic programmes.
From their side, students asked several questions related to lecture hours during the month of Ramadan, e-learning, academic excellence and other topics; they also praised the huge efforts of MEU and its distinguished academic level.