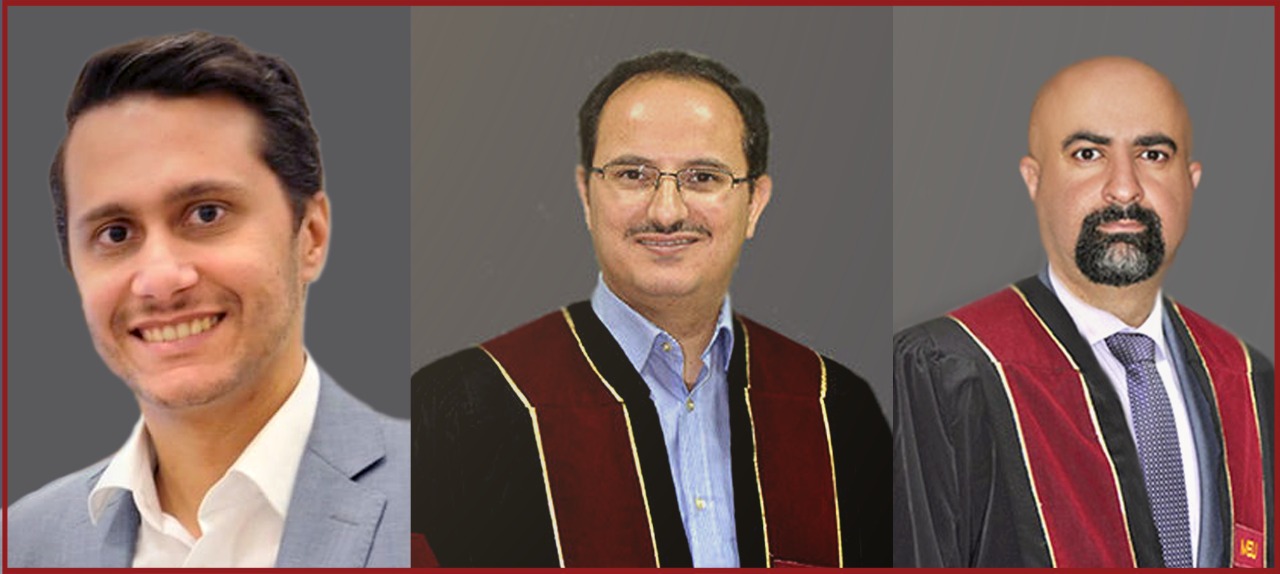 AMMAN – The Research and Innovation Fund Management Committee at the Ministry of Higher Education and Scientific Research sponsored two research projects conducted by Middle East University on combating the spread of the Coronavirus. MEU's projects were selected amongst 58 research projects submitted by researchers from 20 Jordanian universities. The Fund's designated academic and scientific committees reviewed the submitted projects and provided funding for those that met the set requirements and conditions.
The first research, titled "Diagnosing Severe COVID-19 Cases in House Quarantine Using Wearable Sensors and the Internet of Things", was conducted in the field of energy and nanotechnology by Prof. Aladdin al-Halhouli, the Vice President for Scientific Faculties at MEU.
The second research, titled "Corporates' Role in Mitigating Economic Deterioration during the Coronavirus Crisis by Employing Know-hows and Resources", was conducted in the field of human, social, and economic sciences by Eng. Ali Husni al-Ghosain, the Director of the Business Incubator Unit at MEU's Innovation and Entrepreneurship Centre, and Dr. Abdelrahman Zuraik, the Director of MEU's IEC.
MOHE is contributing to Jordan's fight against the Coronavirus pandemic by promoting research efforts and endorsing Jordanian researcher's valuable findings. It looks to combine research with on-ground development, which aligns with his Majesty's recent directions.
This achievement reflects MEU's policy to promote applied research and execute on-ground projects that serve its local community. MEU is keen on establishing a culture that values and prioritises research, and employs research in finding innovative and feasible solutions for modern-day crisis.