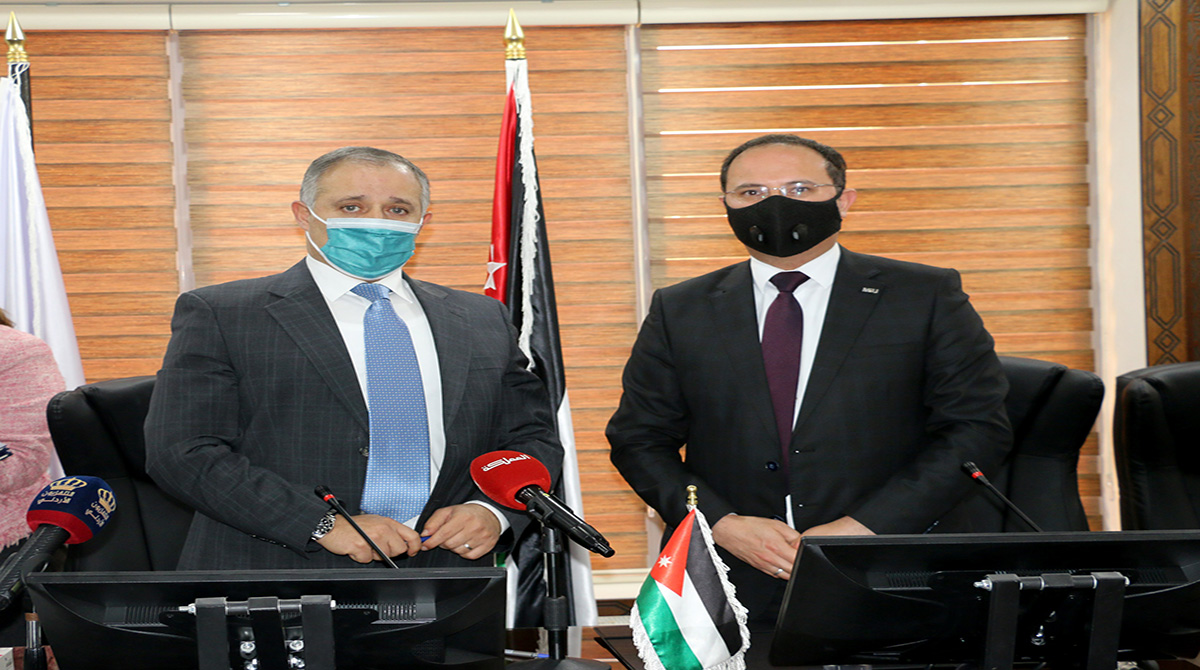 Minister of Labour and Minister of State for Investment, Dr. Maen Al Qatamin, signed a Cooperation Agreement between the Vocational Training Corporation (VTC) and MEU. This agreement aims at bridging the gap between university education and the labour market and equipping graduates with the skills they need to enter the workforce.
During the signing, Al Qatamin ensured the President of MEU Dr. Ala'aldeen al-Halhouli and Ziad Obaidat, the Director-General of VTC, that the MoL works in parallel and in cooperation with the private sector, especially universities, to connect them with the VTC and benefit from its expertise. It is worth acknowledging that VTC has been training the youth and equipping them with the necessary knowledge to enter the job market for many years.
Al Qatamin also praised MEU for this cooperating with the VTC, and ensured it would provide the job marked with trained and qualified labour, who does not only hold academic certificates but also has hand-on training that meets the needs of many sectors.
From his side, MEU President al-Halhouli attested to the importance of this partnership with the VTC, stating that it would be an opportunity for exchanging expertise between the two institutions and integrating between academic learning and practical training. He explained that is would serve as a means of developing training courses and qualify students for work after graduation from university.
The Director-General of VTC also confirmed that partnership with universities is a fundamental milestone in building students' capacities and preparing them from entering the labour market. Such training, he added, is duly tested and certified in accordance with the regulations of each university.