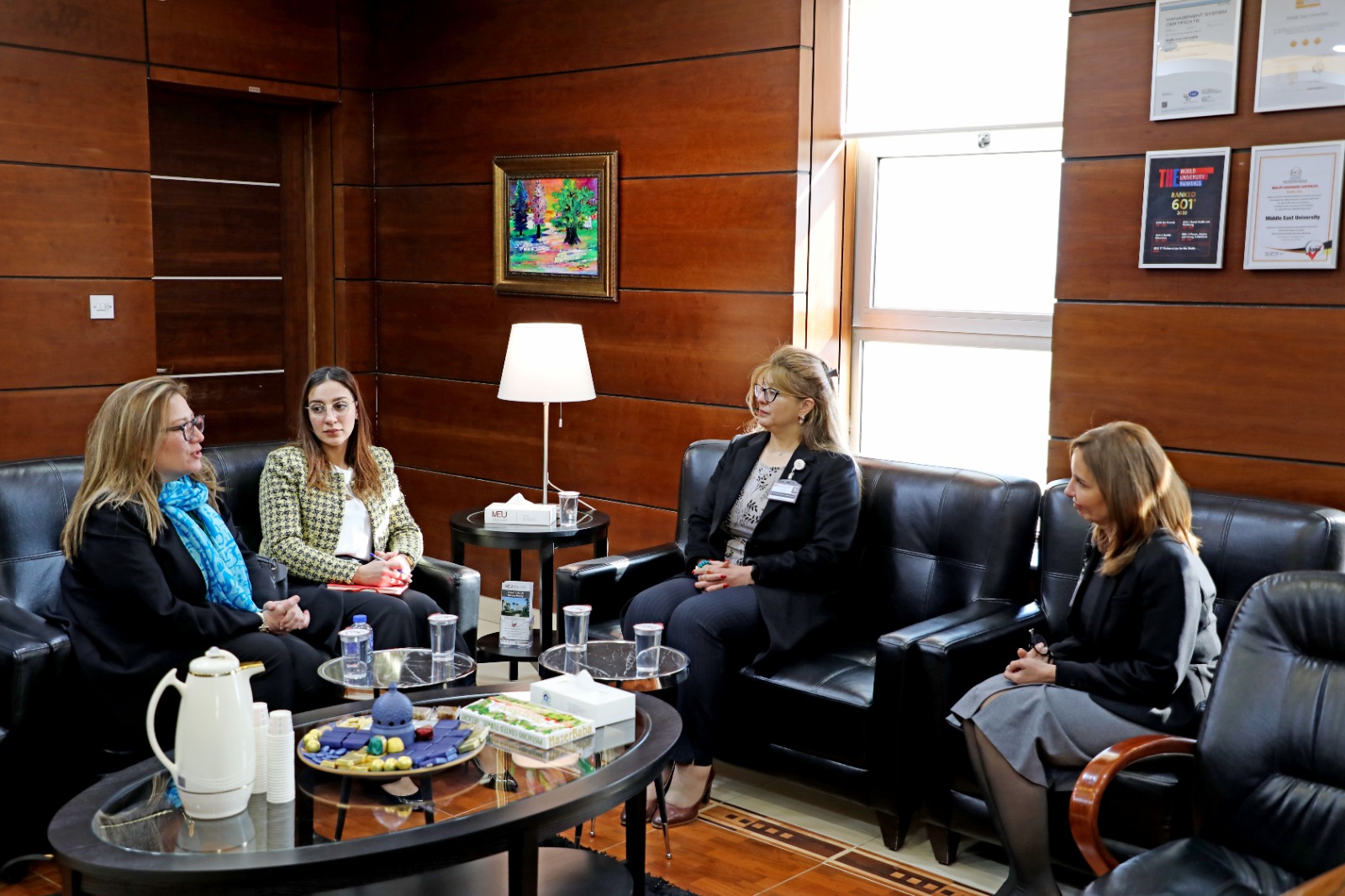 AMMAN – Following the visit of a delegation from the United Nations Educational, Scientific and Cultural Organization (UNESCO) met by the University's President Professor Salam Al-Mahadin in presence of the Dean of Media Dr. Hanan Al-Sheikh, the Middle East University is preparing to participate in UNESCO's Global Media and Information Literacy conference next October, amid a large international presence.
The participation of the Faculty of Media in the conference, which will include several training workshops provided by specialists in the field, came to correct the situation of journalism in the era of digitization, where educational institutions must pave the way for students of media faculties to become critical thinkers and responsible digital journalists.
In this regard, Prof. Al-Mahadin explained that developing student's media and information competencies will make them more understanding towards methods of creating media messages that can influence attitudes, beliefs and behaviors. Adding that they can become more responsible and active users of media, able to identify and counter stereotypes, negative, biased and misleading news.
From her part, Dr. Al-Sheikh explained that the Conference is an opportunity that will allow participants to assess sources, verify information and encourage them to create their own media content using digital tools in creative and meaningful ways.