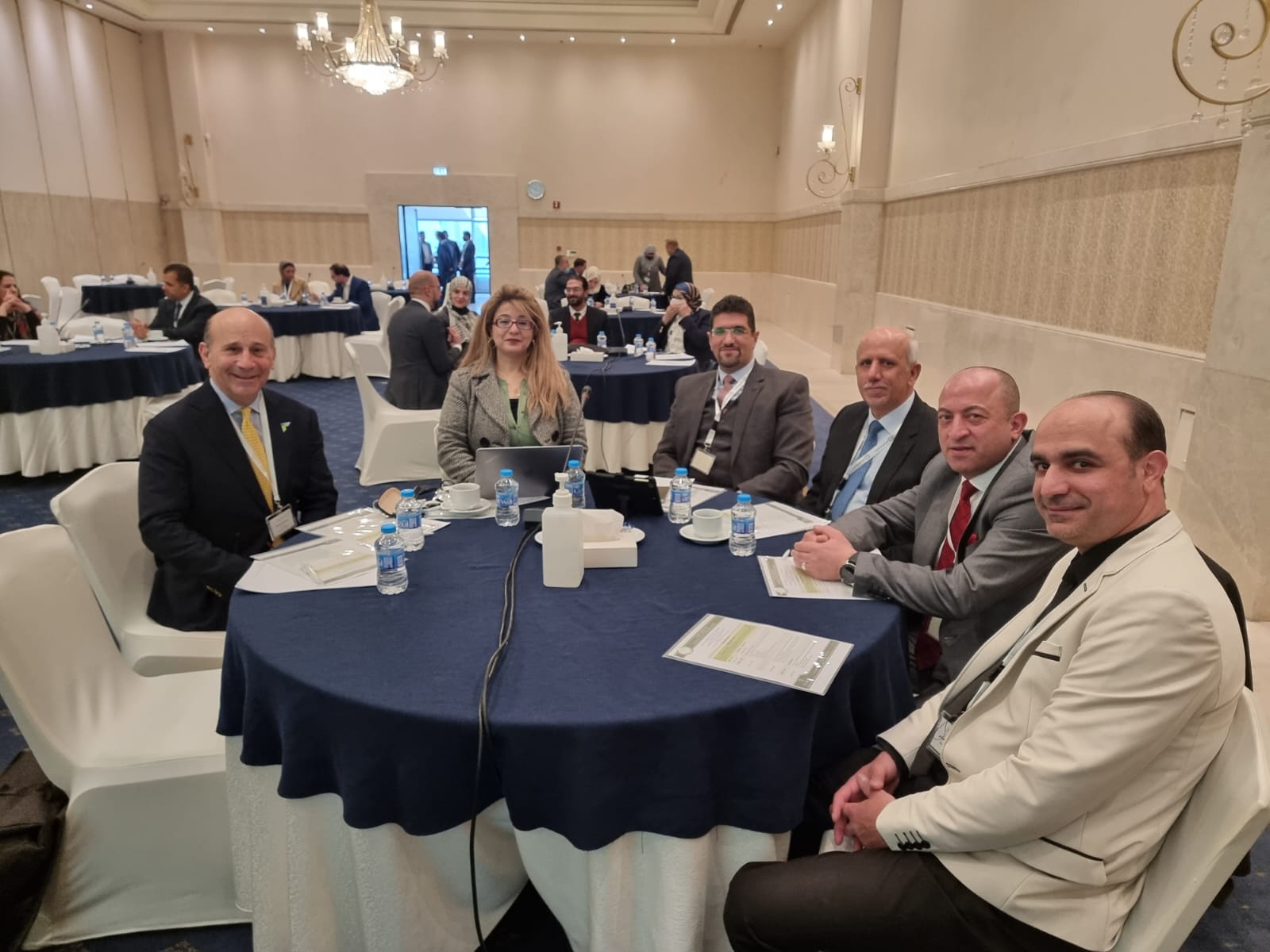 President of MEU, Professor Dr. Salam Khalid Al Mahadin, participated in the workshop "How to Qualify for AACSB Accreditation" organized by the union of Arab universities, to confirm the importance of providing standards of accreditation based on tasks, integrated visions and quality of academic programmes at faculties of business; in addition to providing innovative academic programmes, which meet needs of local, regional and international markets as well as ensuring availability of a high quality education environment which motivates innovation and creativity of faculty members and students.
The workshop, which was attended by the Dean of the Faculty of Business, Dr. Hisham Abu Saimeh, Prof. Dr. Shafiq Haddad, Dr. Muhammad Othman, and Dr. Ibrahim Abu Al Sondos from the Faculty of Business, discussed many topics, including; stages and steps necessary for the purpose of qualifying for the American accreditation (AACSB), and practical applications covering the different axes of the workshop to reach the best practices in the field of academic quality.
 Prof. Al Mahadin indicated that the American accreditation (AACSB) guarantees business faculties, in particular the Faculty of Business at Middle East University, access to the best practices and applications in the field of academic quality, and prompts them to review academic programmes and plans, and ensure development, through commitment to applying accreditation standards, and focusing on strategic planning, intellectual leadership, stimulating creativity and innovation, and creating a societal impact.
The Dean of the Faculty of Business, Dr. Abu Saimeh, pointed out that obtaining (AACSB) accreditation by the Faculty of Business (AACSB) will place it in the ranks of renounced international business faculties, especially that the percentage of business faculties which have obtained the prestigious accreditation does not exceed 5% globally, and will help MEU to make close relationships with various economic sectors and the local community.
It is worth to mention that "AACSB" was established in 1916 to contribute in enhancing and developing business programmes and increase employment opportunities for graduates.