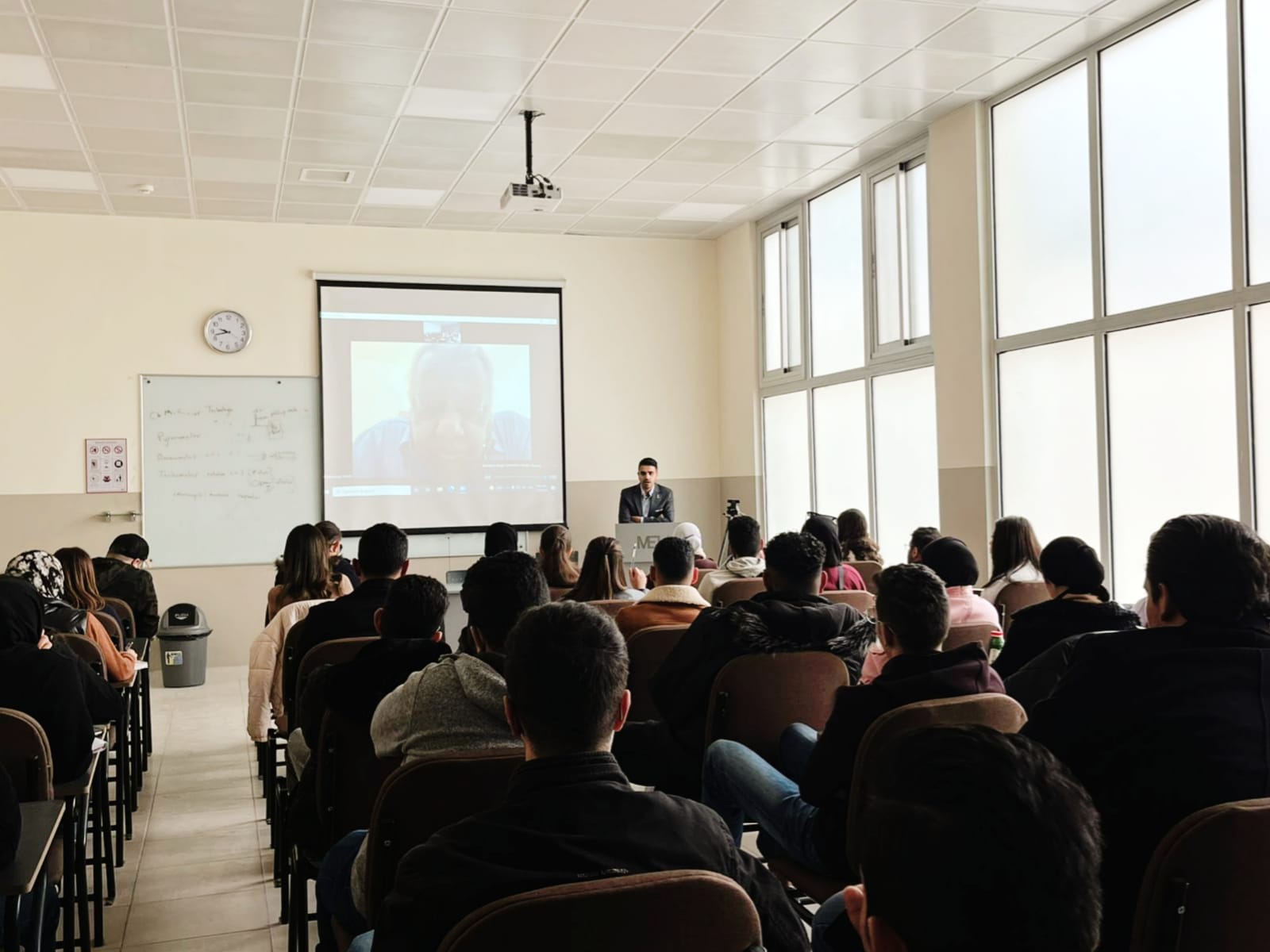 The Faculty of Media at Middle East University hosted, through "ZOOM", the Sudanese journalist Mahmoud Tamim to discuss skills of preparing press interviews, both on radio and television; especially that this is an important point in the career of every journalist and requires prior preparation, which differs according to the interview type and personality of the guest. Also, preparation and management of interviews requires a specific set of knowledge and skills.
Mr. Tamim said that press interviews require several professional controls which must be adhered to through preparation; such as checking information before release, refer to original sources whenever possible, in addition to being accurate without distorting the story or presenting it in a context which limits its impact, weight and importance.
This lecture was organized by the faculty member, Dr. Saddam Al Mashaqbeh, and was attended by around 50 students from the Faculty of Media.