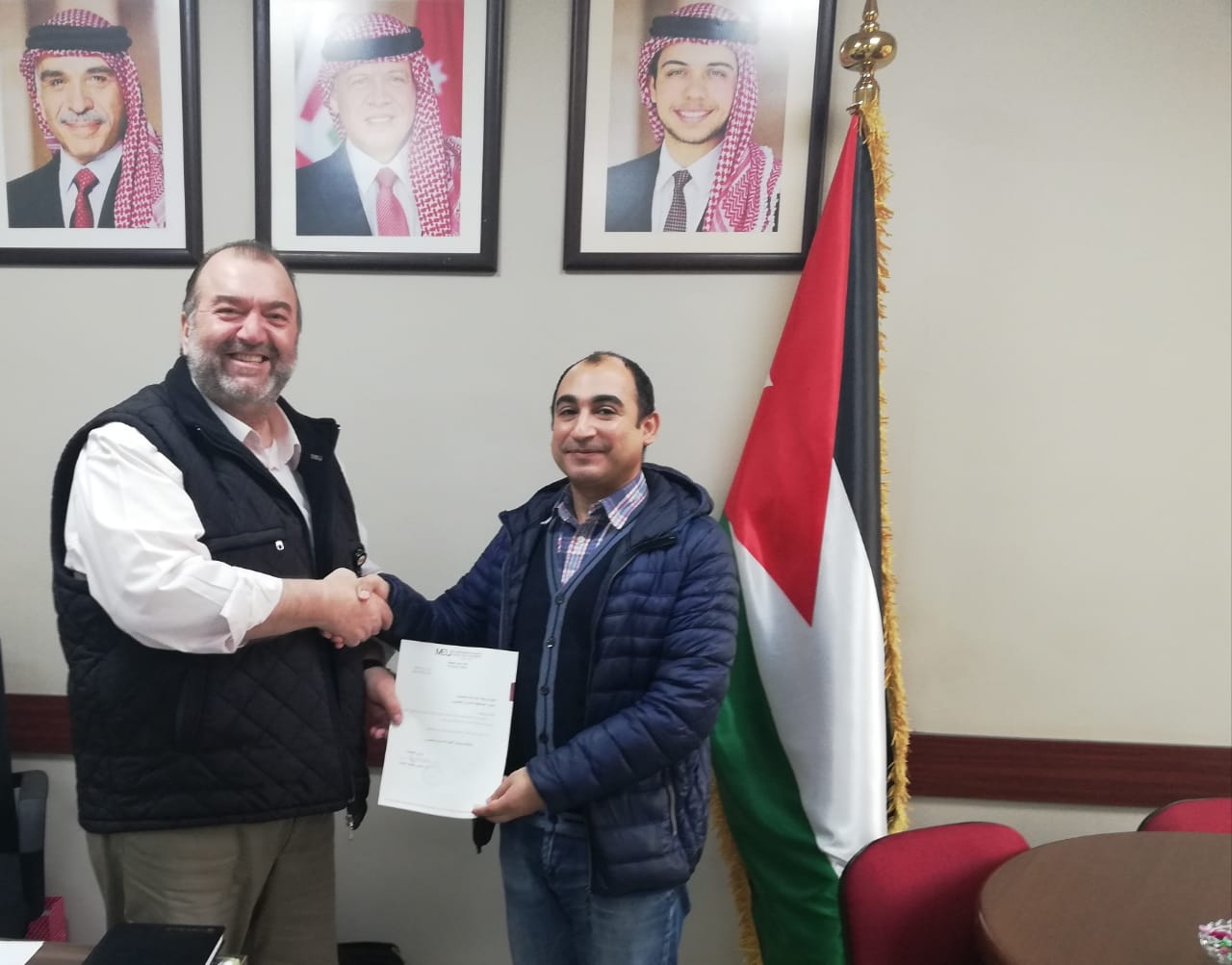 Amman – The Assistant President of the Middle East University Dr. Salim Sharif today honored Engineer Iyad Dhiab, one of the first graduates of the Department of Architecture, for donating a large number of books and pamphlets that his fellow students can benefit from. Students.
Dr. Sharif said that this decent behavior reflects the spirit of belonging to the university graduates towards their university and colleagues on the seats.
MEU is always keen to follow up its graduates in the labor market and communicate with them and offer them free courses important and specialized in several fields.