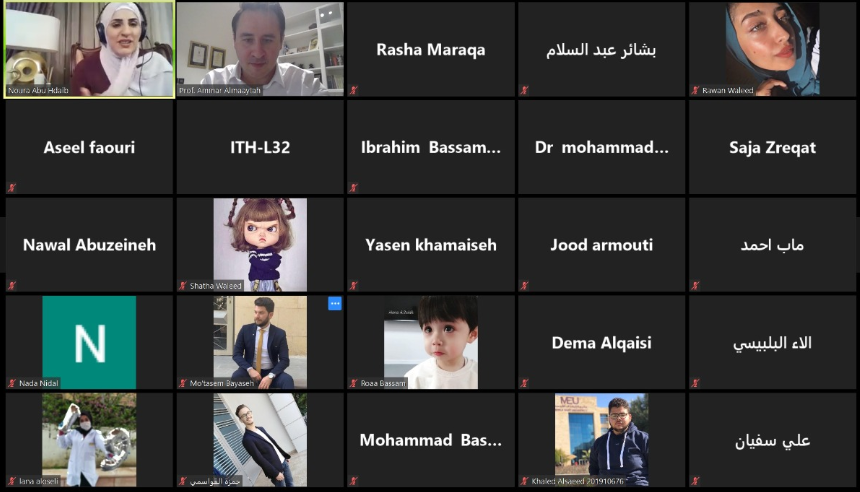 AMMAN – The Extracurricular Activities Committee at Middle East University's Faculty of Pharmacy organised an interactive online meeting between the Dean of Pharmacy and the faculty's students to discuss the distance learning process and its psychological effects. The attendees also discussed the curfew in Jordan, which is a response to the spread of COVID-19.
The students spoke about the methods they've applied to increase their productivity and help them better focus on their studies. They also stressed the importance of keeping busy and fighting off boredom during these times. The meeting was led by the Dean of Pharmacy, Prof. Ammar al-Maaytah, and other faculty members also participated in this meeting.
The attendees agreed that the best way to ensure productivity during the current circumstances is to set a daily routine and create a list of goals that each individual aims to achieve in the near future. They also found that practicing indoor hobbies such as working out, cooking, painting, and reading books has also helped them deter feelings of boredom.
The attendees identified many positive findings, including that the distance learning process being carried out by MEU is highly professional, and that students are adapting well to this experience. Nevertheless, students expressed their desire to go back to traditional teaching methods, and spoke about their appreciation for their professors and the efforts they have been exerting to ensure the success of the distance learning process.