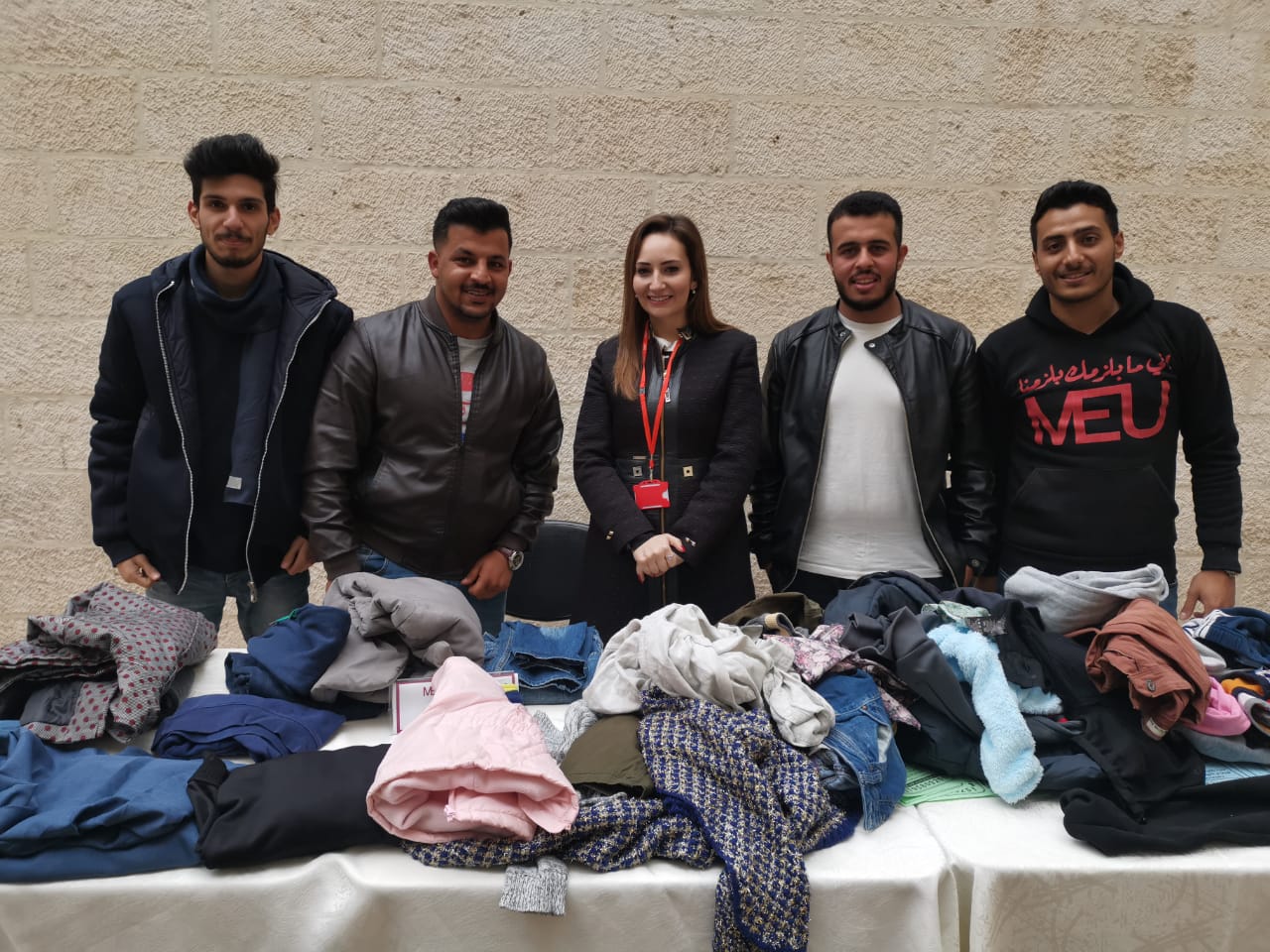 AMMAN – Students of the Faculty of Media at Middle East University implemented the "Share Your Blessings" campaign, which aims to serve the local community and allow MEU to stand in solidarity with the less fortunate.
The students organised a number of activities to show participants the importance of feeling with the less fortunate members of the local community. These activities included holding meetings with the campaign's target audience of participants to touch on the campaign's objectives, distributing fliers to MEU students and staff members, and reaching out to individuals who were identified as being in need of assistance and delivering charitable donations provided by various members of the MEU community.
The campaign was supervised by Dr. Sara Nasereddin, the Assistant to the President for International Relations, and organised by students Moaweya Al Tarman, Saif Zureiqat, Ahmad Al Yassin, Fakher Al Ajarmah, Ahmad Al Thawabi, and Qusai Al Sahouri.
The campaign is part of a series of creative initiatives implemented by the students of the Public Relations and Promotion course at the Faculty of Media. The course supports noble values and adheres to MEU's vision and mission to prepare future leaders.