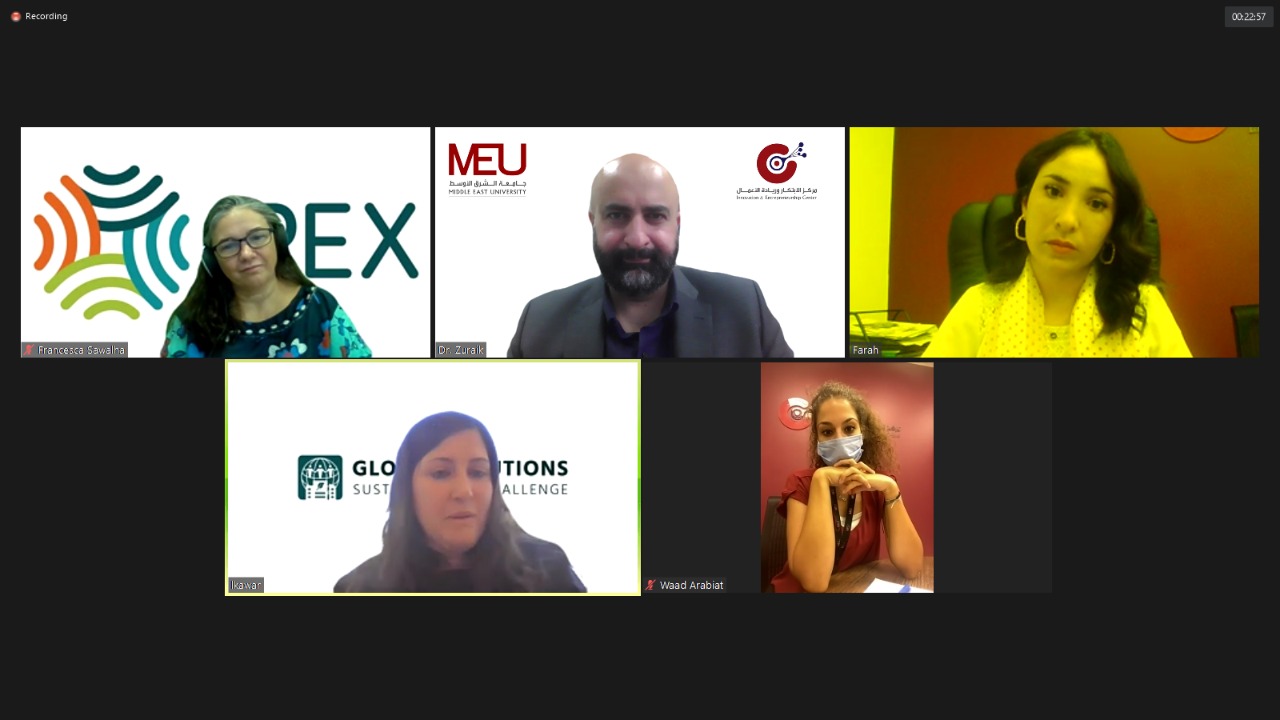 AMMAN – Middle East University, represented by the Innovation and Entrepreneurship Centre, signed a memorandum of understanding with the International Research and Exchanges Board (IREX) via Zoom.
The programme is funded by the Stevens Initiative, an international effort focused on building professional and global competence skills for youth in the United States, the Middle East and North Africa. The initiative was founded to extend and develop the field of virtual exchange; which covers online, international and collaborative learning. The Stevens Initiative is sponsored by the Bureau of Educational and Cultural Affairs Exchange Programs at the U.S. Department of State, and is run by the Aspen Institute.
The Director of IEC, Dr Abdelrahman Zuraik, said that this MoU will allow MEU's innovative and entrepreneurial students to participate in the Global Solutions Sustainability Challenge, which brings together students from the U.S., Jordan and Iraq to find sustainable business solutions for issues facing their local communities.
The Country Director of IREX's Jordan office, Ms Francesca Ciriaci-Sawalha, commended MEU's evident development, especially in terms of expanding its local and international partnerships. An effort that is bound to have a positive effect on the University's academic performance.
IREX is an international, non-profit organisation with interest in global education and development. It dedicates its efforts and initiatives to establishing a more just, prosperous and inclusive world; and operates with partners in more than 100 countries. The organisation aims to make a difference in four major areas; cultivating leaders, engaging and empowering youth, strengthening institutions, and extending access to quality education and information.