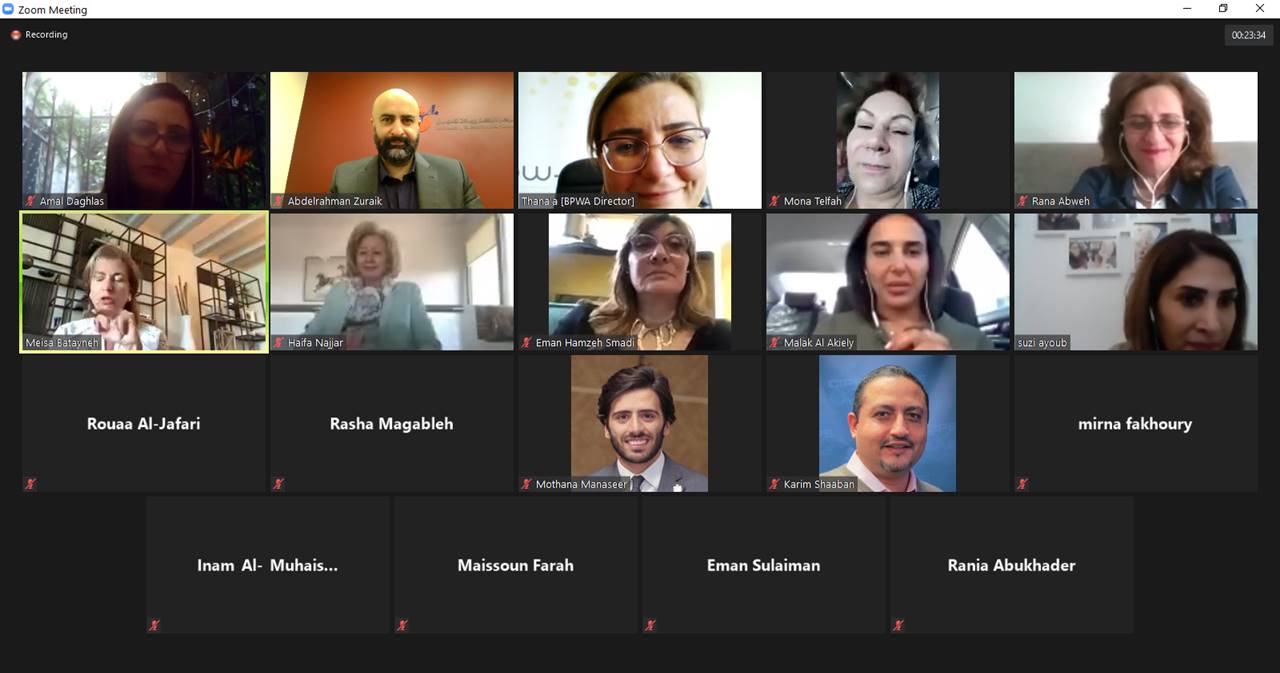 AMMAN – The Director of the Innovation and Entrepreneurship Centre at Middle East University, Dr Abdelrahman Zuraik, attended the online sessions organised by the Business and Professional Women Association to outline its new five-year strategic plan with focus on innovation and entrepreneurship. The sessions were also attended by Senator Haifa Najjar and the Association's executive board members.
Dr Zuraik, who is currently supervising the outlining process, said that BPWA's vision and mission will revolve¾upon the executive board members' request¾around supporting entrepreneurs and empowering women and youth in all fields.
BPWA CEO, Ms Thanaa al-Khasawneh, commended IEC's efforts and initiatives to encourage innovation and popularise the culture of entrepreneurship. She highlighted that the Association's main role and objective is to achieve good standards of living for the Jordanian society, specifically a business environment that fosters women contributions and allows Jordanian women to lead economic growth plans.
Dr Zuraik is the proud recipient of a PhD in Innovation Leadership from Alliant International University in California. He received certifications in Innovation Strategy and Innovation Management from Harvard University and GIMI respectively. He is also the Middle East's Ambassador for Innovation and a committee member at the Jordanian Scientific Research and Innovation Support Fund.