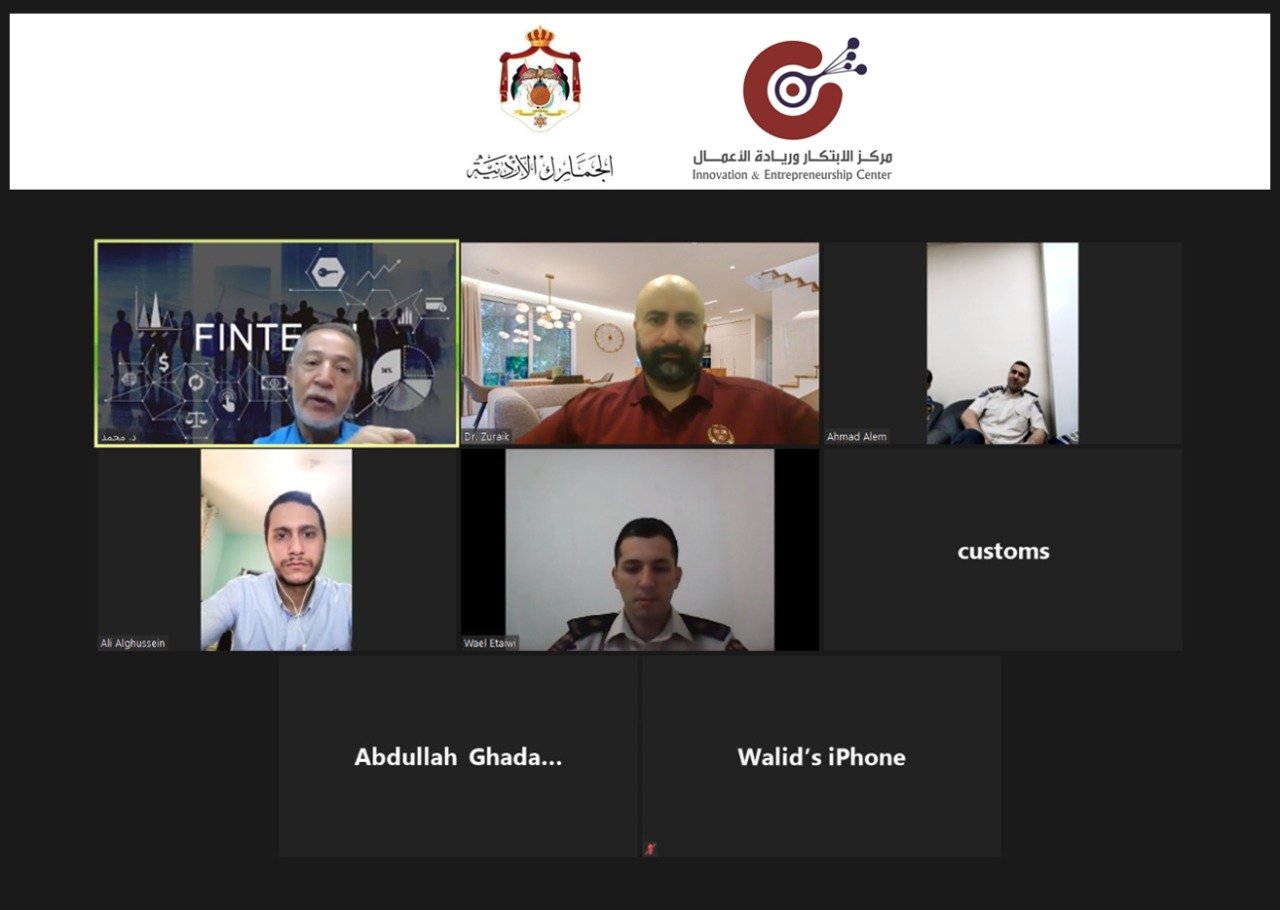 AMMAN – The Innovation and Entrepreneurship Centre at Middle East University held a meeting with representatives of Jordan Customs via Zoom to discuss the latest of their previously established cooperation. The two parties discussed the innovative solutions needed now more than ever in light of the Coronavirus crisis, and the safety procedures followed at the Jordanian borders.
The Head of the Department of Information Technology at Jordan Customs, Brigadier General Ahmad al-Alem, said, "We are adopting the Back-to-Back exchange of goods in order to limit contact between truck drivers. We are also using digital applications to carry out customs services, hence minimising citizens' waiting time, which is bound to limit the spread of the Coronavirus."
The Director of IEC, Dr. Abdelrahman Zuraik, stated, "We highly value our partnership with Jordan Customs, and are excited to present them with the technological solutions followed around the world in light of the Coronavirus crisis. We will focus on consumers' emerging needs and the role of innovation in finding solutions for the challenges faced by all concerned institutions."
The attendees also briefed one another on the current and future plans for launching the IVC-5000 project, which is designed to confirm the validity and authenticity of the digital documents issued by the Jordan Customs, in order to prevent any attempts of falsification and fraud.