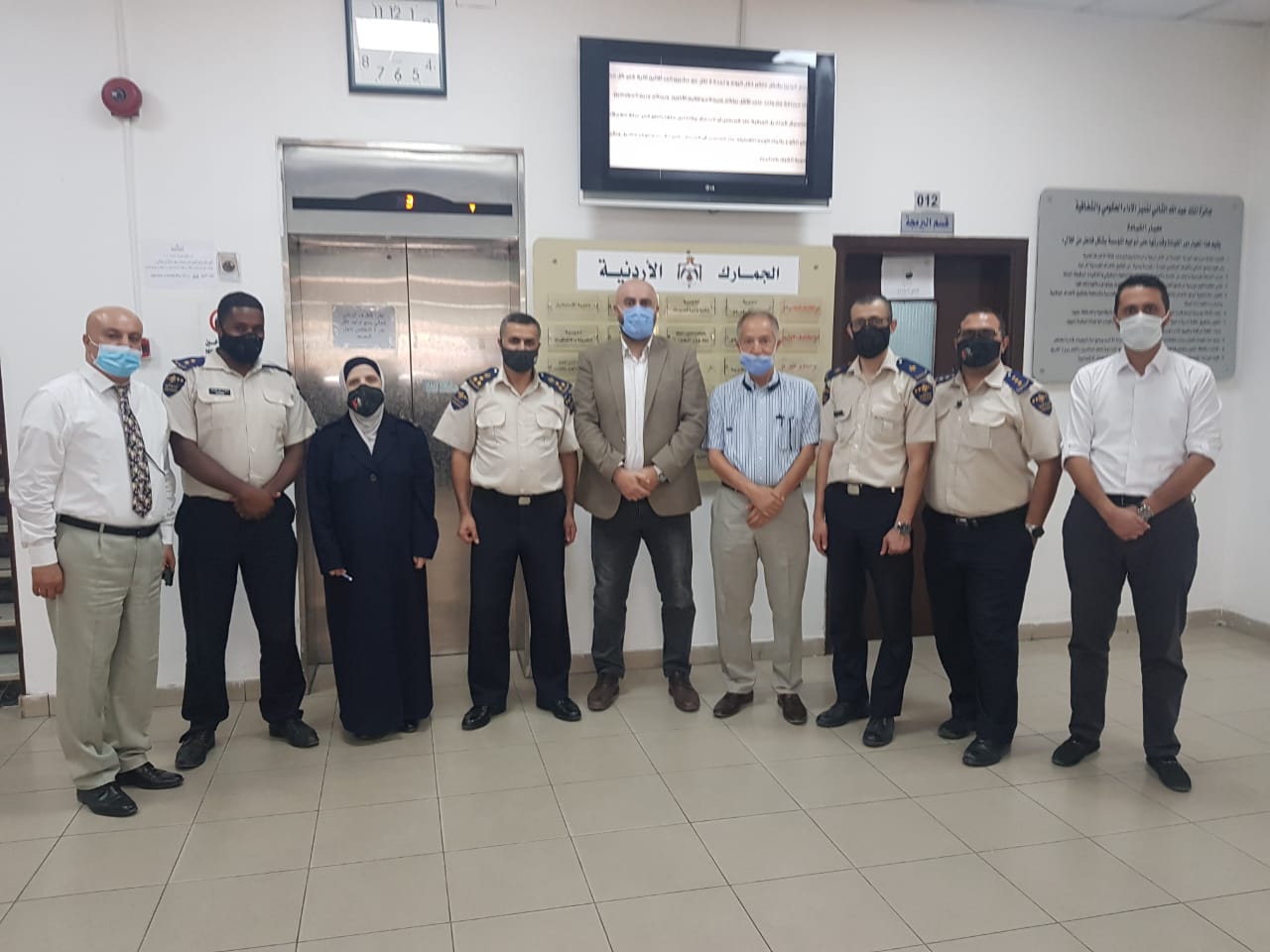 AMMAN – The Director of the Innovation and Entrepreneurship Centre, Dr Abdelrahman Zuraik, met with a delegation from the Jordan Customs, led by Brigadier General Ahmad al-Alem, to launch the try-out stage of the IVC-5000 software, which was developed using blockchain technology to cater to the needs of the Jordan Customs.
The first stage will be tested on trucks' entry permits, to later cover all systems and border crossings. The software was designed to facilitate all verification processes and detect counterfeit documents. It can be linked with other departments to speed up communications, and it can also ensure social distancing and limit the spread of the Coronavirus.
MEU is working on multiple projects with the Jordan Customs as part of the agreement the two parties signed at the beginning of this year. The 'Electronic Bullet' project is another ongoing project that was founded to limit smuggling and tampering with containers without human interference by automatising all customs procedures.