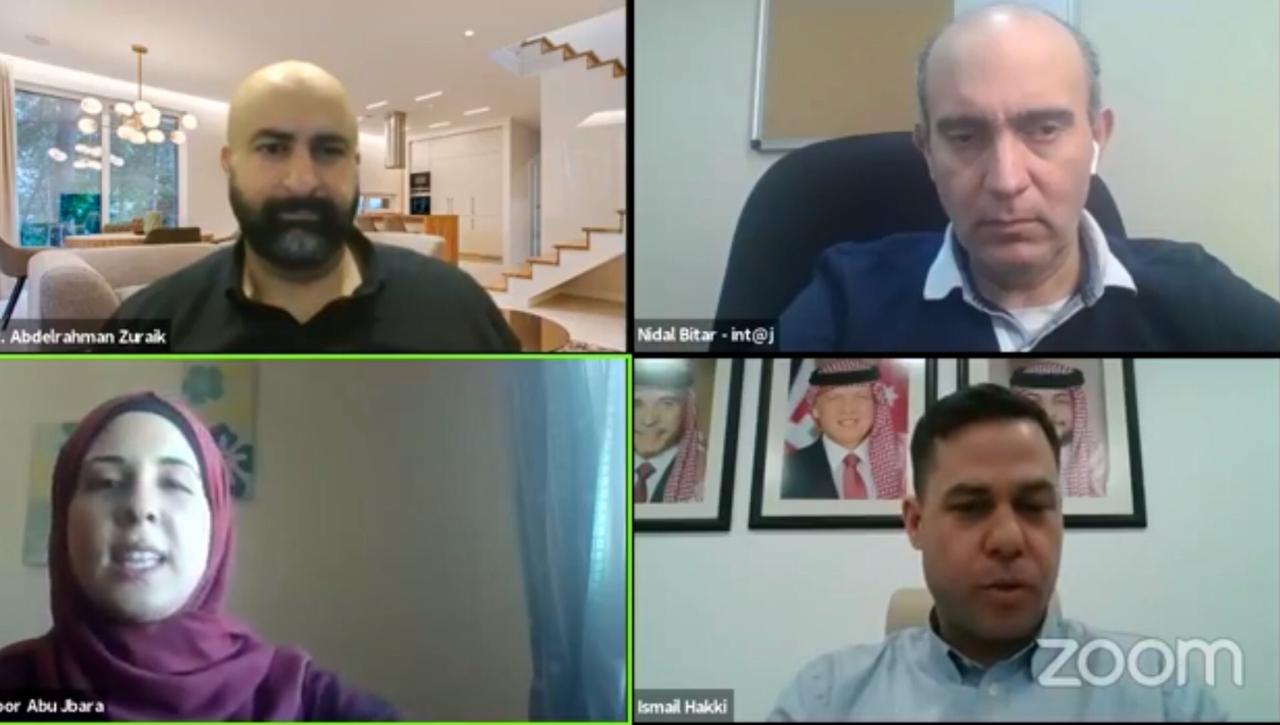 AMMAN – Dr. Abdelrahman Zuraik, the Director of the Innovation and Entrepreneurship Centre, attended a discussion session titled "The Importance of Entrepreneurship Endorsers' Cooperation and Its Impact on Helping Entrepreneurs Overcome Crisis". The session was organised by Umniah's business incubator "The Tank".
Dr. Zuraik said, "In order to efficiently manage crisis, we must find quick and effective, innovative solutions. In light of the Coronavirus pandemic, we have witnessed youth initiatives that founded innovative solutions and creative projects that offer feasible on-ground applications."
Dr. Zuraik discussed the significant transformation seen in the world of e-commerce and online shopping due to the Coronavirus pandemic. People are using online shopping applications more than ever, which, in his opinion, is bound to change our way of life forever.
Dr. Zuraik added, "Since the beginning of this crisis, MEU's IEC held multiple discussion sessions. The highlight of these sessions was the one attended by the Minister of Health, Dr. Saed Jaber, where the governments' procedures were discussed by the attendees. The Centre also organised youth entrepreneurship programmes, such as the recently launched "Meet Our Start-ups" programme and other entrepreneurship trivia. We look to maintain communication with our final competitors in the "Jordan Entrepreneurs 2020" programme, and attend GIMI's weekly "Six-Feet-Apart" Think Tank webinars to help find the necessary solutions for overcoming this worldwide crisis."