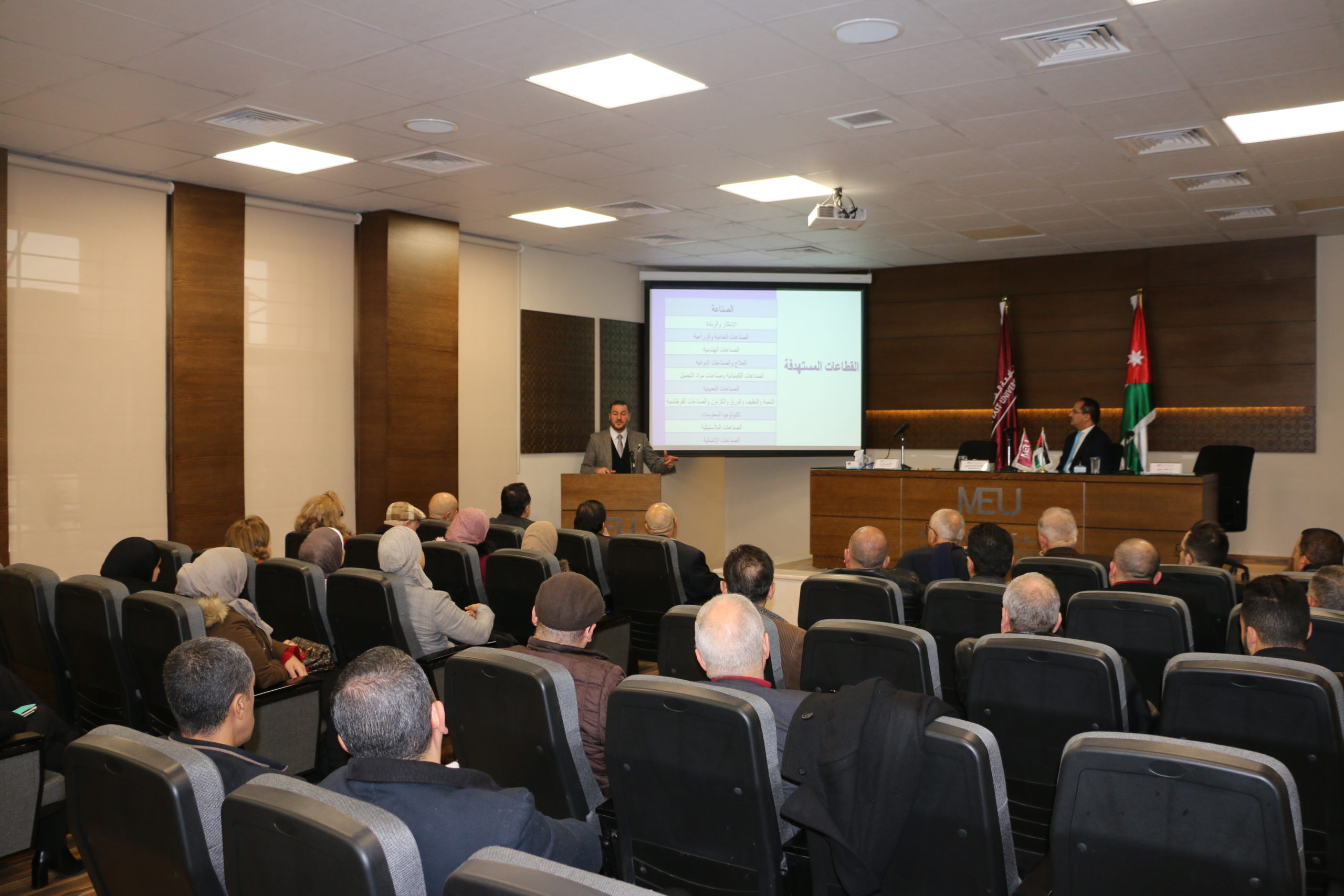 AMMAN – The Faculty of Engineering at Middle East University organised a lecture to introduce the "An Academic in Every Factory" programme, presented by the Director of the Programme Dr. Yousef Al Abdullat. This national programme aims to combine the industrial sector with Jordanian academia in order to allow research outcomes to positively influence industrial production in Jordan.
During the lecture, Dr. Al Abdullat reviewed the programme's focal points, vision, and mission, explaining that the goal of the programme is to establish an effective and realistic partnership between the industrial sector and academic institutions. He stated, "The programme looks to benefit from the expertise of various universities' faculty members in order to broaden the potential of industrial companies and help advance their technical performances. We believe this will elevate the national performance of Jordanian companies and create an environment of competition that supports innovation and consumer satisfaction. " The lecture was attended by Dr. Aladdin Al Halhouli, the Vice President for Scientific Faculties, Dr. Amjad Zino, the Dean of Engineering, and a number of faculty members, administrative staff, and students.
Dr. Al Halhouli and Dr. Al Abdullat discussed the possibility of establishing cooperative relationships between MEU and this groundbreaking national programme. Both parties believe that such an agreement will elevate the role of applied research in the daily operation of businesses, resultantly improving the state of local industrial companies and the Jordanian economy.