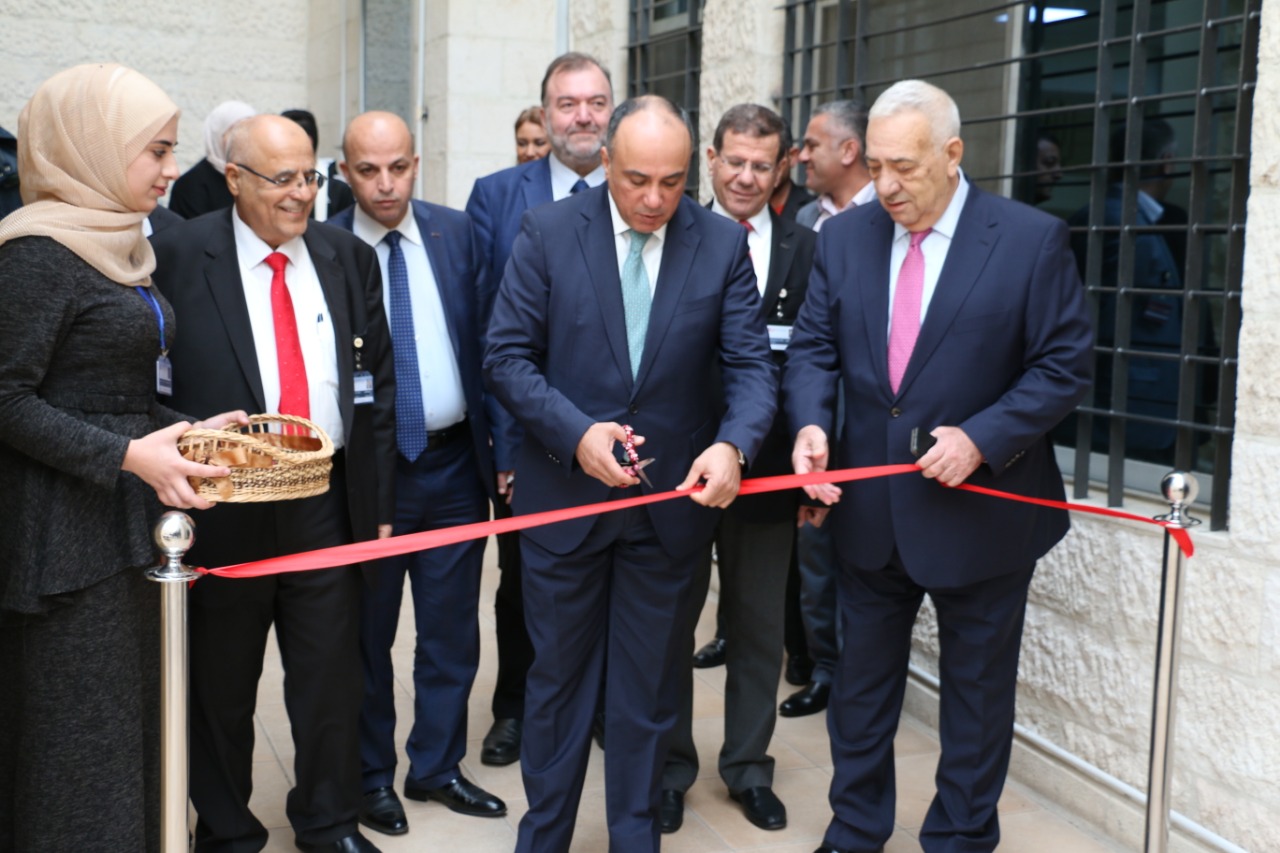 AMMAN – On behalf of the Speaker of the House of Representatives, the First Deputy Speaker of the House Dr. Nassar Al Qaisi launched Middle East University's career day titled "Career Success with MEU". This event was organised by MEU's Faculty of Business in cooperation with the Deanship of Student Affairs. The launch ceremony was attended by Dr. Yacoub Nasereddin, the Chairman of MEU's Board of Trustees, and Prof. Mohammad Al Hileh, the University President.
Commenting on the event, the Parliamentarian Dr. Al Qaisi said, "This event is a testament to the strong cooperative relationships between universities and the private sector, which aim to lower the unemployment rate of Jordanian youth."
Dr. Al Qaisi also remarked, "MEU has set a solid foundation for the future development of Jordanian education thanks to its alumni's success and the events it organises to support the national economy."
The First Deputy Speaker also added, "His Majesty King Abdullah II is always keen on supporting youth initiatives, a tradition that was especially prominent this year as made evident by the multiple meetings his Majesty held with local youth groups to endorse their innovation efforts and achievements."
Prof. Mahmoud Al Wadi, the Vice President and Dean of the Faculty of Business, commended the entrepreneurial spirit of the many national institutions that participated in the career day, pointing out, "This event supports the University's objectives of establishing a line of communication and cooperation between the academic and local communities."
MEU's annual career day is designed to help promote the employment of the University's alumni by providing them with networking opportunities and allowing them to benefit from the consultancy services of participating companies and institutions. The University looks to set up its fresh graduates for future success.