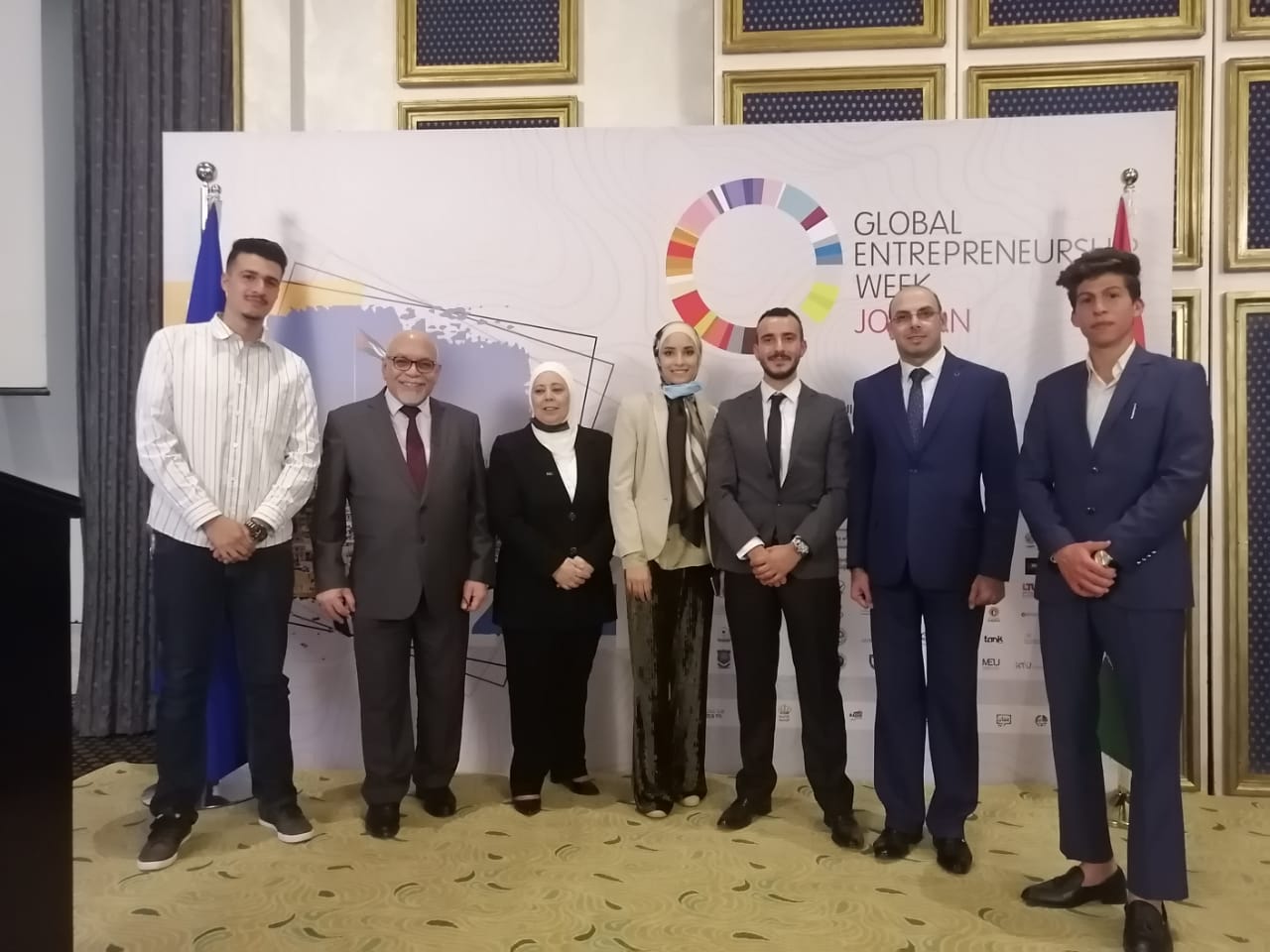 "AR – ENA" team, from MEU's Faculty of Business, won the Jordanian universities leadership challenge in partnership with GEW, ZAIN and ZINC.
Princess Sumaya Bint Al Hassan honored the students Nurhan Al Gharabli and Ala'a Hijazin for their project on smart agricultural irrigation based on hydrogen absorption of fresh water from the air.
The smart project of both students draws the features of new systems for irrigation operations. This will help the Jordanian agricultural environment to save water and enhances the Jordanian economy.