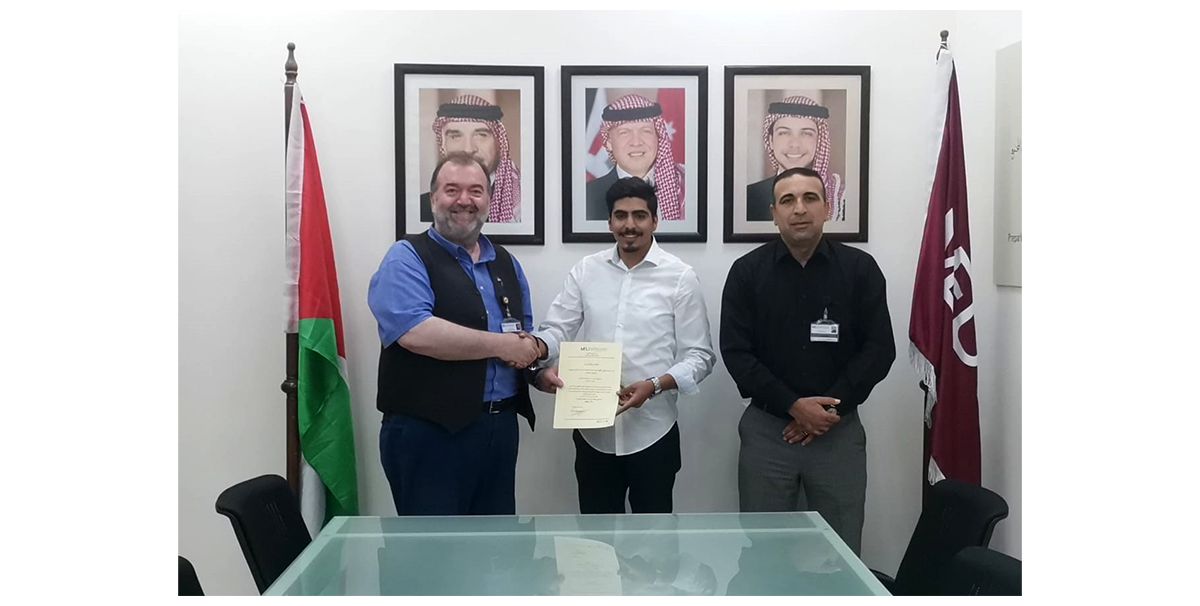 Amman – Represented by the student Mohammad Rawahneh, MEU participated in a legal debate on human rights, held on campus with the participation of six Jordanian universities and organized by the Arab Women's Legal Network, in cooperation with the US Embassy in Jordan.
The student Rawahneh was honored by Dr. Salim Sharif, Dean of Students' Affairs, in the presence of the employees of the Deanship, for achieving second place in the debate, and transferred to him the acknowledgement and appreciation of the President for such accomplishment that reflects the level of his academic excellence, being one of the students of the Faculty of Media.
This accomplishment demonstrates that MEU invests serious interest in participating in academic and cultural contests on both the local and the international levels, with the aim of promoting MEU's place among other universities to grant its students more visibility in different fields of knowledge and facilitate their access to resources that enable them to focus on innovation, excellence, and thinking out of the box.