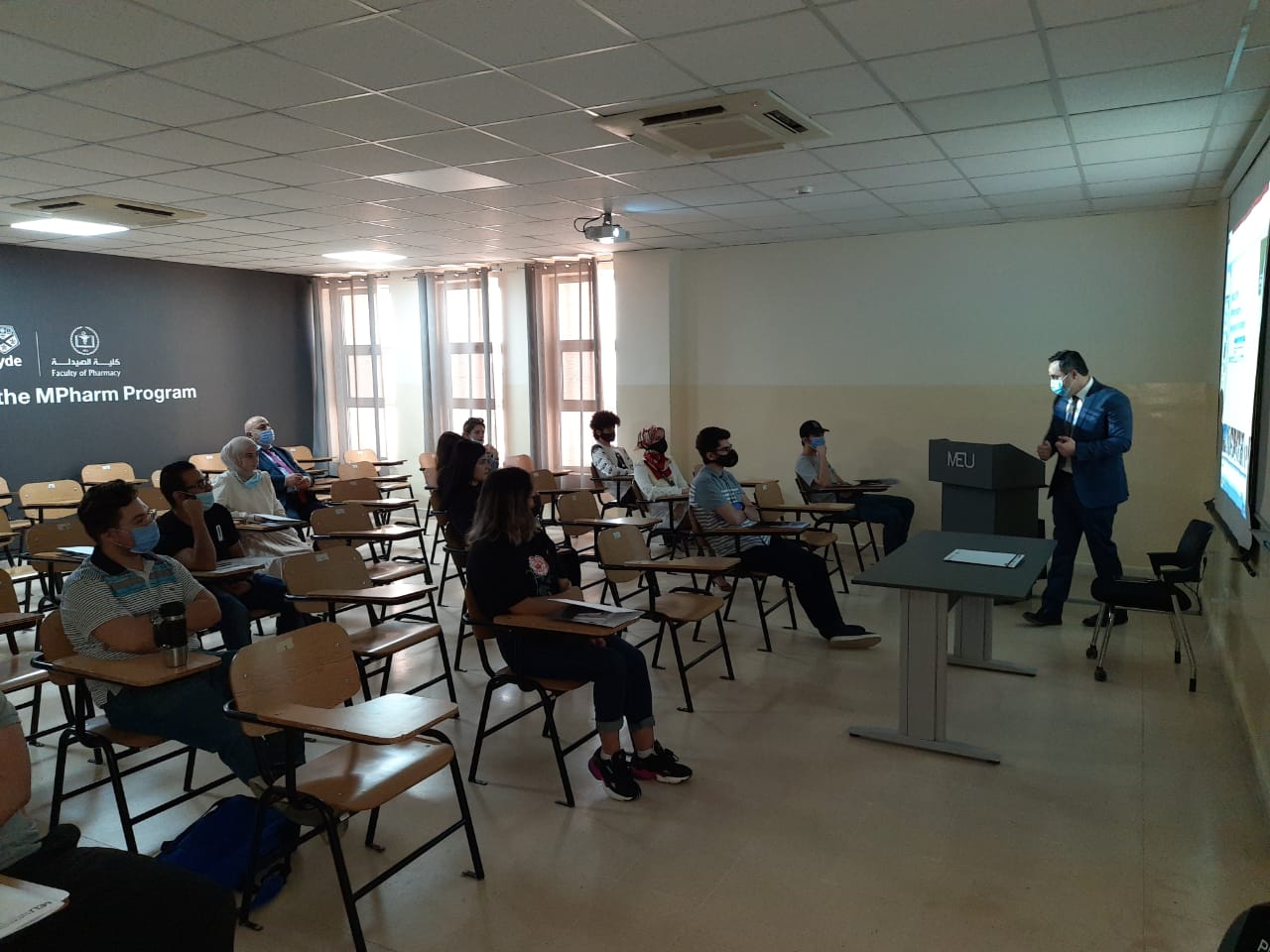 AMMAN – The Deanship of International programs organised an introductory lecture on the jointly-taught British pharmacy programs (MPharm), in cooperation with the Faculty of Pharmacy. The lecture was carried out by Dr Ammar al-Maaytah for new students who joined the programme in the current semester of the 2020/2021 academic year.
Dr al-Maaytah gave an overview of the programme's study plan and curricula, and answered new students' enquiries on the programme's study year's format, which entails studying the first three years on the MEU campus and the remaining two years at the University of Strathclyde in the UK. He also stated that the programme is designed to keep pace with the latest developments made in the field and to develop students' skills and prepare them for the global market.
A wide discussion took place amongst attendees on the programme's role in producing highly-qualified professionals and decreasing unemployment rates. The new students also attended a training workshop on the use of e-learning applications, organised by the Information Technology Department, and were introduced to the university's applied online registration guidelines.
MEU and Strathclyde launched the jointly-taught pharmacy programme (MPharm) in 2019, to become the first of its kind in the region. It was part of the higher education projects announced during Jordan: Growth and Opportunity – the London Initiative 2019.