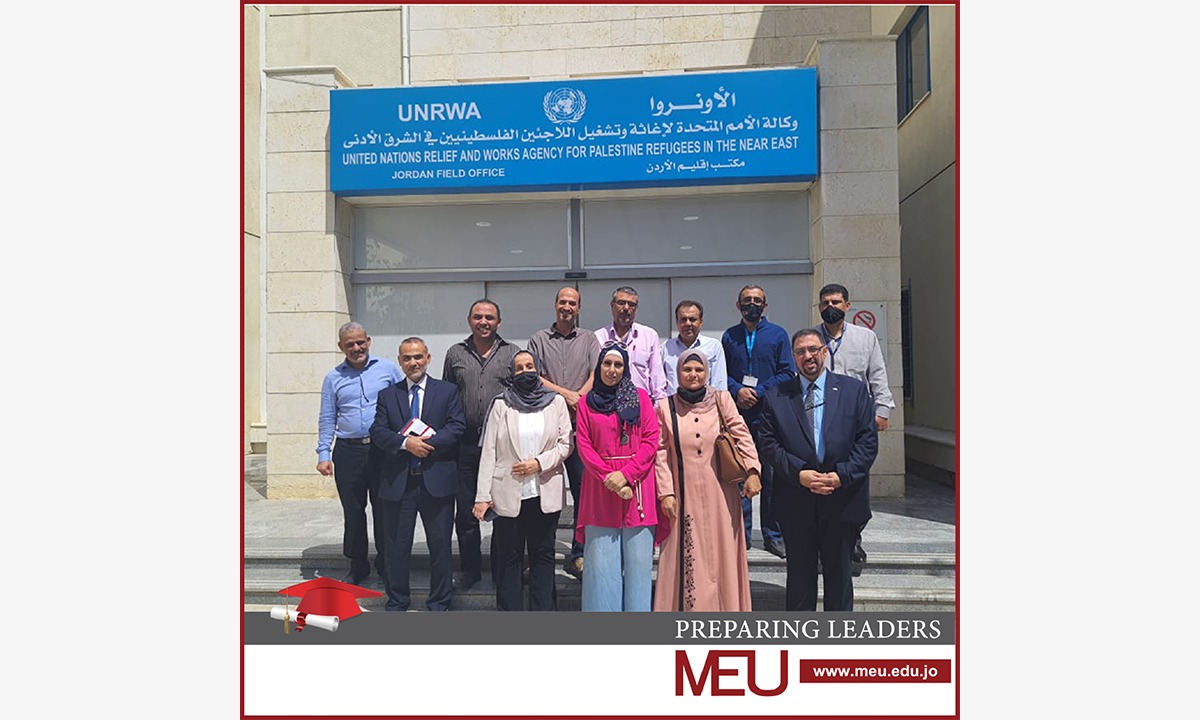 A delegation from the Faculty of Education, lead by Dr. Mohammad Al-Samkari, Head of the Special Education an Educational Technology Department, with Dr. Ayat Al-Mughrabi from the Administration and Curriculum Department, the team of developing and computerizing curricula at the United Nations Relief and Works Agency for Palestine Refugees (UNRWA) to speak about the importance of the programs hosted by the faculty, which grants the Bachelor's degree, high diplomas and Master's degree.
Al-Samkari said that the Educational Technology program, which MEU is the only Jordanian university teaches, analyzes and evaluates the educational environment to develop it and make it more effective to students. He added that the Civil Service Bureau accredited the program as a future job.
Participants lauded the efforts exerted by MEU to give the faculty students an advanced level of education, considering such specializations important for the educational process as a whole.