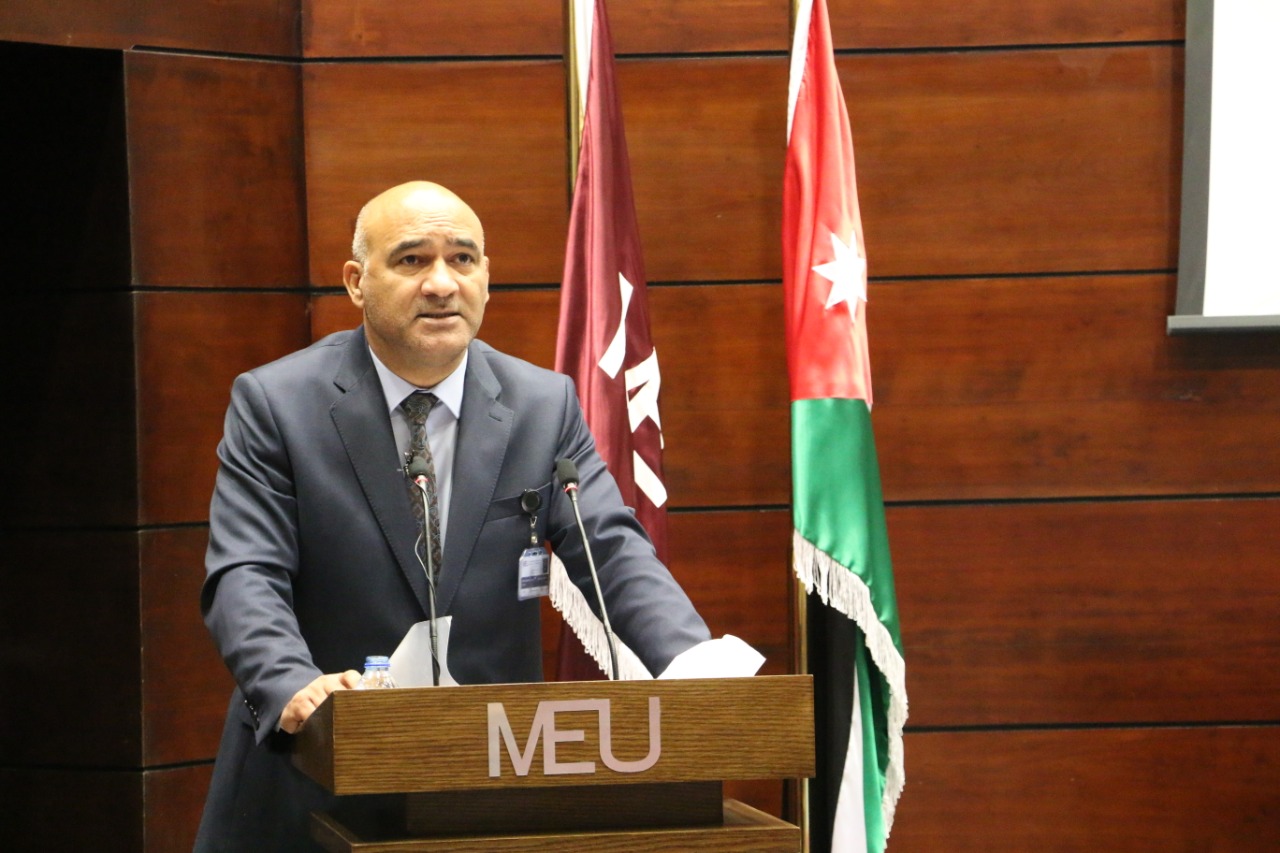 AMMAN – The Vice President for Administrative and Legal Affairs at Middle East University, Prof. Anees Mansour, was hosted on the 'Wast al-Balad' morning show; prepared and presented by Dr Hani al-Badri, who is a faculty member at the Faculty of Media; to talk about the university's new programme offerings and recent achievements.
Prof. Mansour said that the university launched new programmes, such as Financial Technology and the Formulation of Cosmetic and Chemical Products, which keep pace with the latest developments made in various fields and fulfil local and international labour market needs. He also highlighted the university's efforts to increase the number of research papers published in Scopus-covered journals, in response to his Majesty's directions to advance the reputation of the Jordanian higher education sector.
Prof. Mansour stated that MEU had a very successful distance learning experience in light of the Coronavirus pandemic, due to the sound and exhaustive core methodology it adopts in facing crises, which was carefully outlined by the Council of Crisis and Risk Management.
Prof. Mansour touched on MEU's keenness to advance its educational and administrative performance by obtaining national and international accreditations and occupying advanced positions in global university rankings.