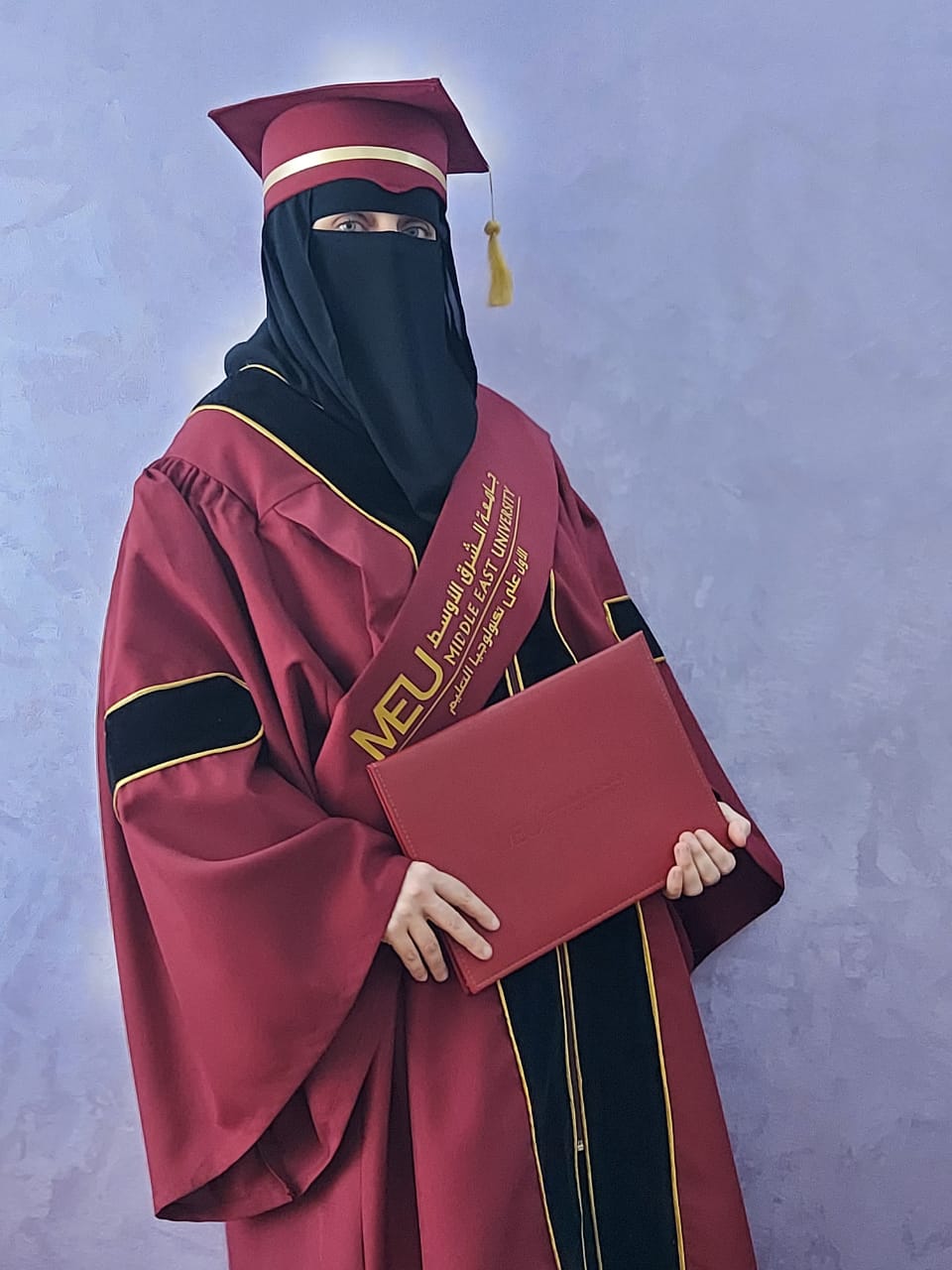 AMMAN – Middle East University adopts a vision for itself as a serious, committed, and seeking to learn university. It set itself on a mission to prepare leaders by fostering an environment that encourages learning, research, and community service. It cements the values of the Jordanian society in its students, whose capabilities contribute to the establishment of a better reality, especially during the exceptional circumstances Jordan and the world are witnessing.
MEU students continue to launch initiatives in response to his Majesty King Abdullah II bin al-Hussein's call for Jordanians to stand in solidarity, each in their own ability, to overcome the Coronavirus crisis.
Graduate student Nancy Mohammad Khair al-Majthob, studying Information and Communication Technology in Education, represents a fine example of fulfilling our duties towards our country and exerting all possible efforts to respond to his Majesty's call and assume our responsibilities based on our own abilities, hers being the field of her studies.
Nancy's dedicated work, since the beginning of this crisis and until this very moment, can be summarised in organising training courses and workshops on designing and preparing online content and examinations via Zoom. She conducted 11 training workshops targeting 300 teachers from public and private schools. She trained administrative staff consisting of principals and technical supervisors, and offered a training workshop for trainee teachers at the Queen Rania Teacher Academy.
Nancy did not limit her support to local boundaries, but extended her efforts to regional spheres by cooperating with a number of human development and training academies in Kuwait and Turkey. She trained more than 150 individuals on the skills of online teaching via Zoom and live streams on Facebook.
Nancy expressed her gratitude to the Chairman of MEU's Board of Trustees, Dr. Yacoub Nasereddin, for his wise vision to adopt a sound methodology in preparing leaders. She also thanked the University for ensuring their students' professional success.
Nancy Mohammad Khair al-Majthob obtained her Bachelor's degree in Education Technology from MEU, with honours, in 2018. She is currently a graduate student at MEU, studying Information and Communication Technology in Education.