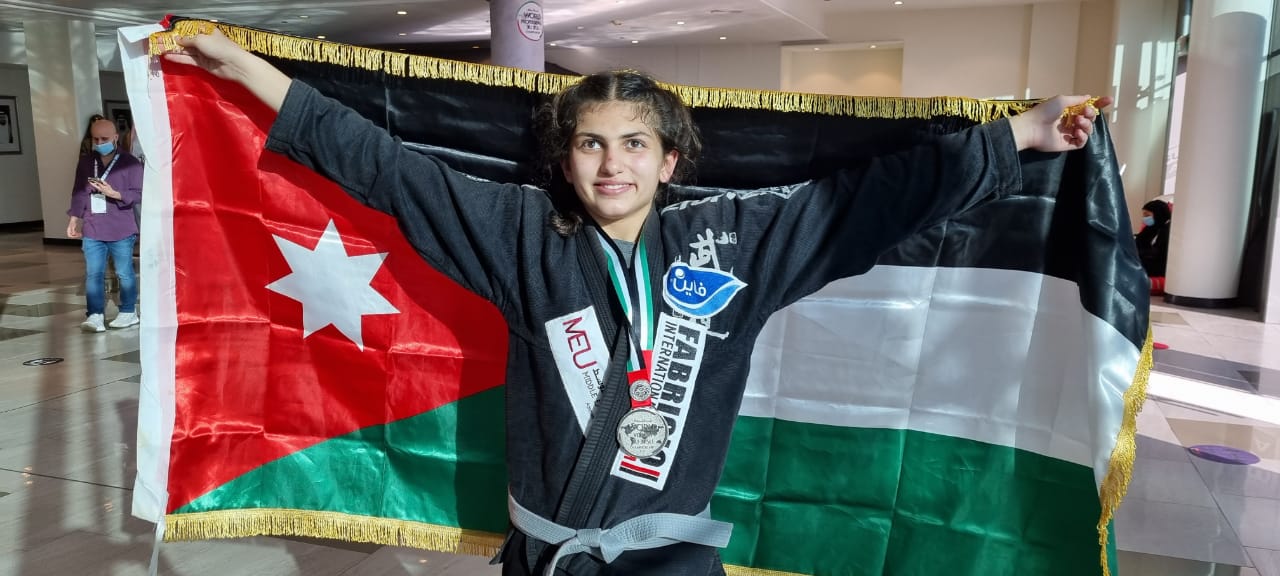 MEU student, Maya Abdullah Quteishat, won the silver medal at the Jujitsu Youth Championship held in Abu Dhabi.  By winning the quarterfinal match against Carla Malar from Lebanon and the semi- final match against Kaleen Khouri from Australia, she qualified to the final match along with Simran Dosanga from Britain.
In her turn, Coach Rana Al Qubaj, thanked MEU for its support that had a positive impact on Maya's participation. She added that the championship will increase the chances of Maya's brilliance at international championships.
It is worth to mention that Maya practices in MAT05 school for martial arts, under the supervision of Couch Sami Al Jamal and the champion of Asia and the national team, Couch Rana Al Qubaj.