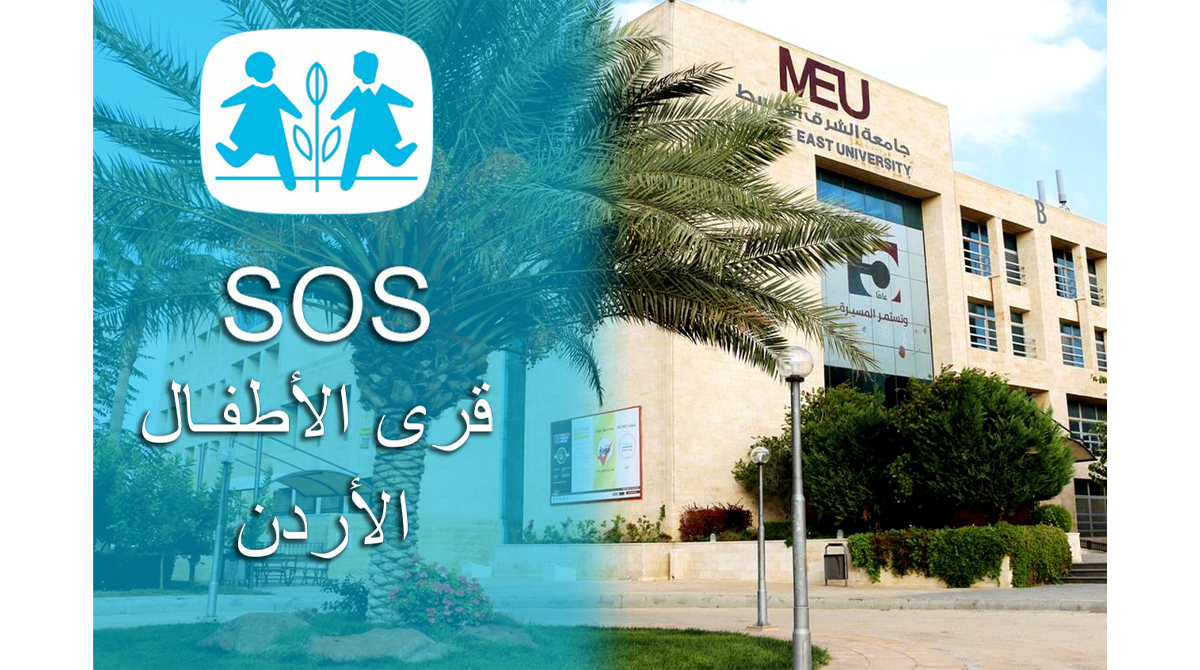 Amman – Represented by Dr. Mahmoud Al Disi, Manager of the Consulting and Training Center, MEU signed a cooperation agreement with Children's Villages Jordan (SOS), in turn represented by Ms. Rana Al Zubi. The aim of the agreement is to jointly provide training programs that aim to enhance the quality of care provided to the children of SOS. It is intended as a national strategy to raise the efficiency and performance of the employees and supervisors in charge for providing alternative care services and who are in direct contact with children in their everyday lives within a familiar atmosphere. The agreement also aims to enable SOS to provide the best kind of training for its staff with the help of the experienced personnel at MEU, in order to guarantee that the best level of services is provided to children at SOS.
The agreement constitutes of several items, most important of which is the exchange of information between the two parties and determining the stages for theoretical and practical training. This will take place in three phases: First is the preliminary training provided by SOS to its new employees, second is the qualification program phase where the application of the training takes place in the households within SOS, and the third and last phase is the training provided by MEU to provide care providers with the experience they need to understand the psychology of children and adolescents, their growth phases and the behavioral problems of each age group.
This is yet another effort exerted on the part of MEU to cooperate with local societies that should contribute to developing the capacities of citizens across the country and to advancing the Jordanian community.