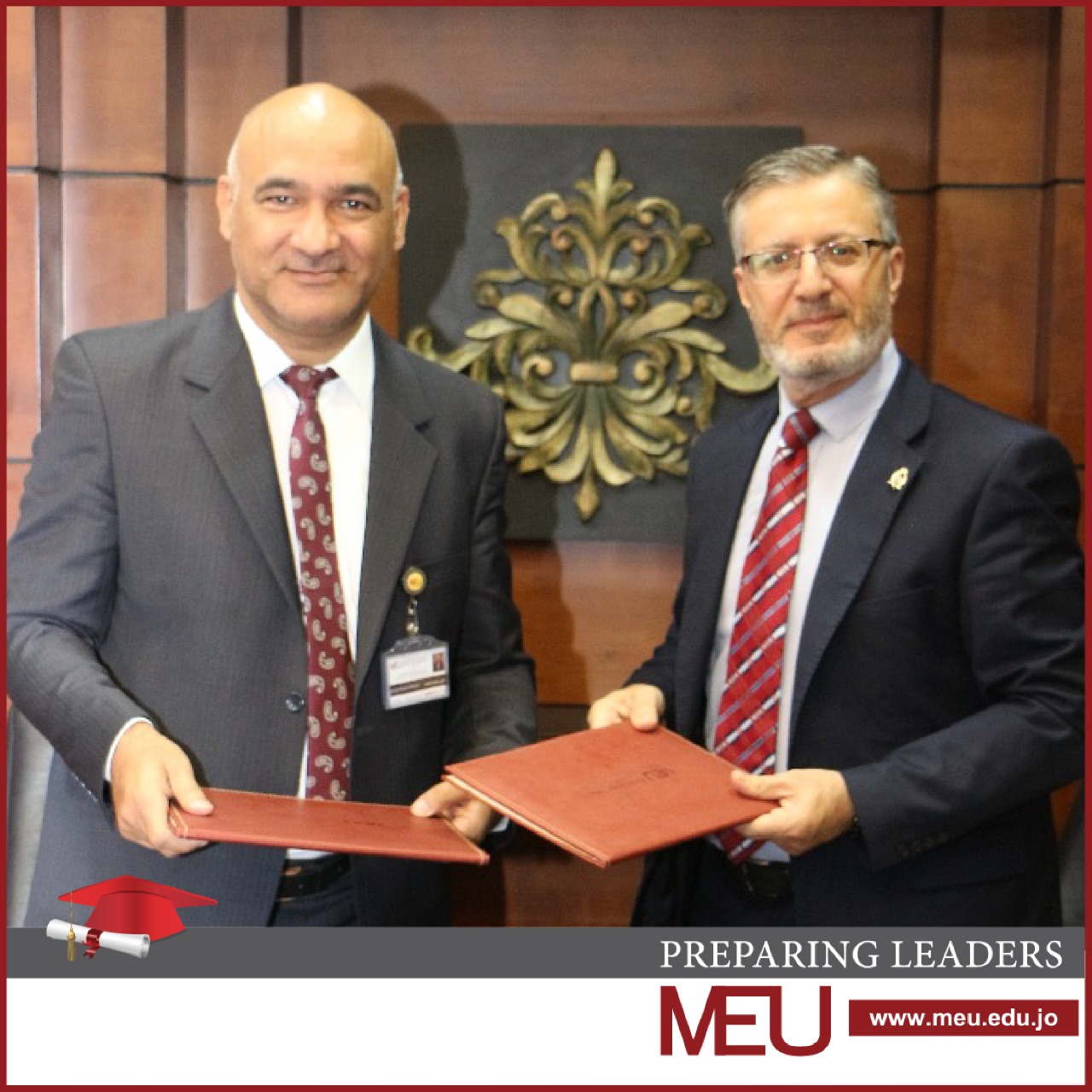 MEU signed a cooperation agreement with the Jordan News Agency (Petra) to contribute to fostering the journalism and media career on the national level, enhancing the capacities of students and qualifying them in different disciplines, providing better opportunities to alumni and highlighting activities that have a public impact.
The agreement was signed by the Vice President for Administrative and Legal Affairs Prof. Anees Al-Mansour on behalf of MEU and Dr. Mohammad Al-Omari on behalf of the agency.
This agreement will entail the implementation of joint activities that include workshops, scientific seminars in journalism and media, and participation in specialized seminars, courses and workshops in areas of interest for the university and the agency.