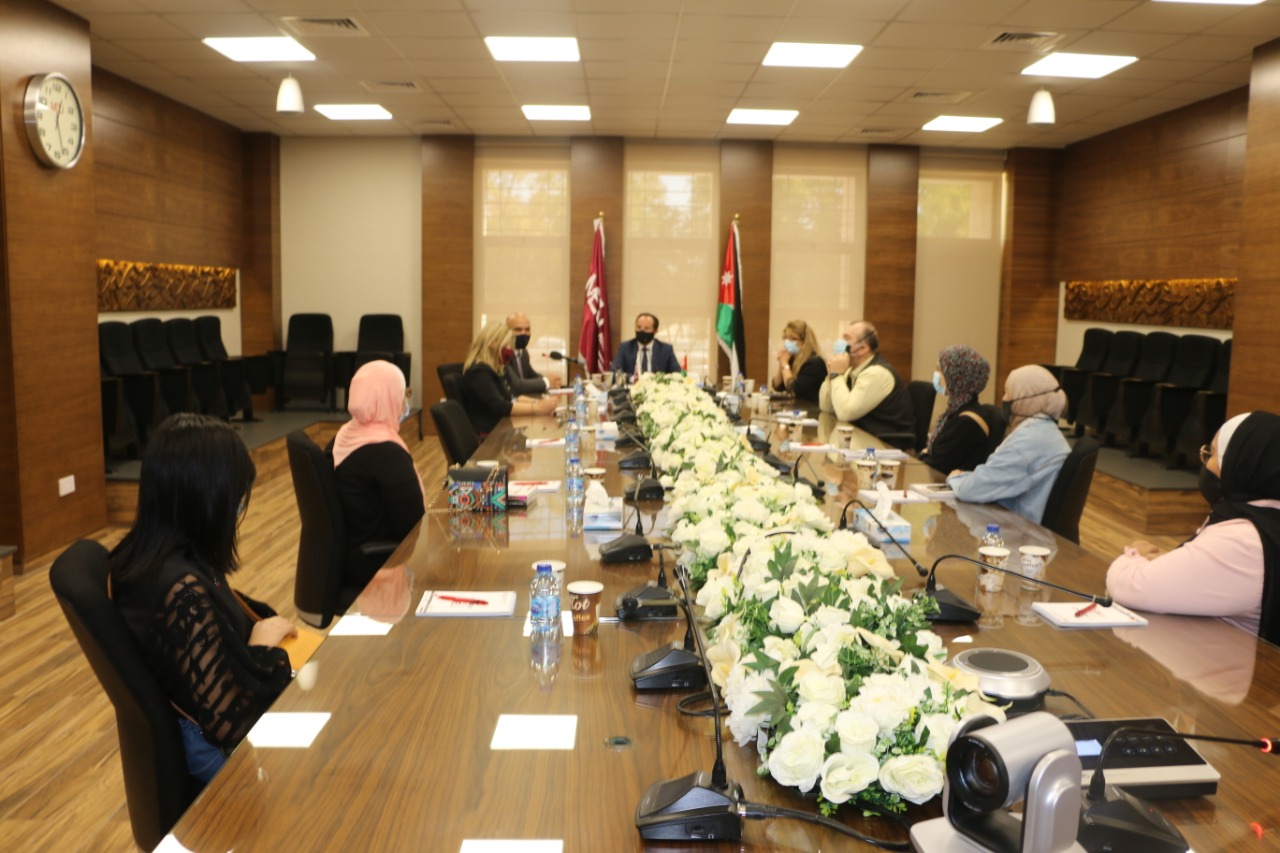 AMMAN – Middle East University's President, Prof. Ala'aldeen al-Halhouli, invited a group of students who achieved outstanding results in the General Secondary Education examinations to visit the MEU campus and be introduced to its available programmes. He commended their distinct performance and achievement, and awarded them full scholarships on tuition fees.
Prof. al-Halhouli and his vice presidents met with the outstanding students to mark and celebrate their academic achievement. He also highlighted the university's role in graduating distinguished professionals who are capable of competing in the labour market and serving their local communities.
The attendees also discussed students' suggestions and complaints, as the university maintains a direct line of communication with its students and is always open to hearing their remarks.