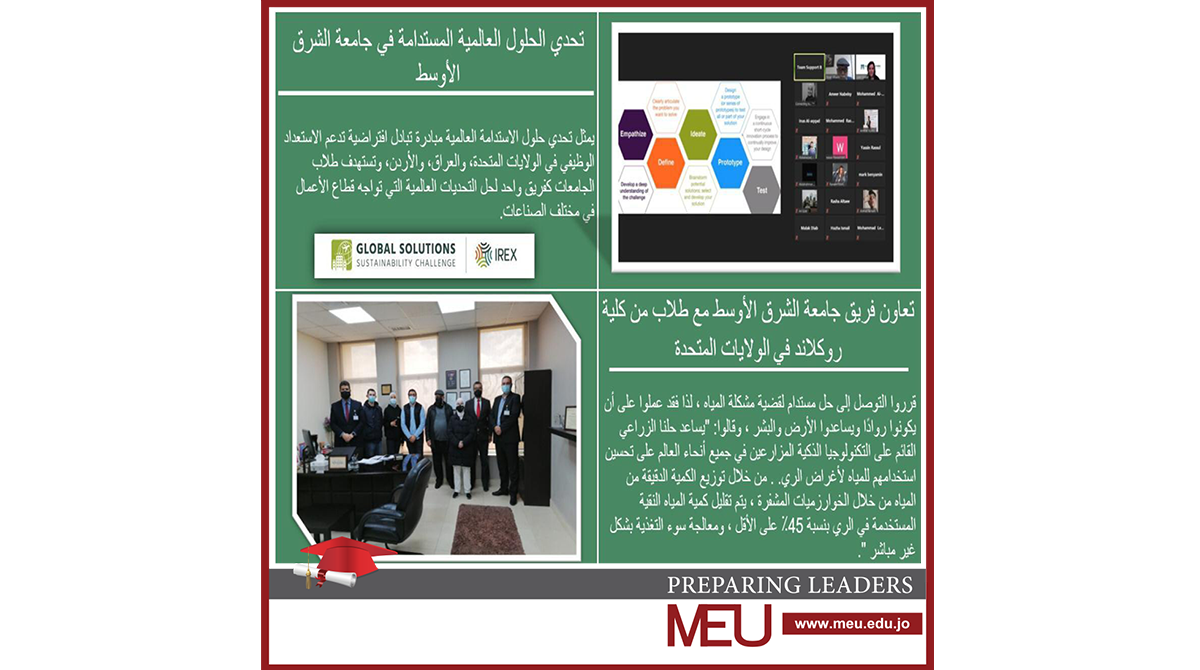 In cooperation with Rockland Community College (NYC), MEU
established a joint team that was dubbed H2O United to participate in the IREX Global Solutions Challenge. The team included ten MEU students from the Faculty of Business, supervised by Dr. Fayez Ahmad Al Badri.
The team developed the Meyah Irrigation System Technology; an smart-technology-based irrigation solutions application that would help farmers all over the world enhance their water use.
The challenge saw the participation of twenty-seven join teams that represent fifty-four universities from all over the world. Lasting for the duration of ten weeks, the challenge was launched with the intention of establishing a better sustainable working concept to face modern challenges, addressing the needs of current generations without depriving future ones. These steps are taken through developing technological applications founded on three pillars: the community, the planet, and the revenue.
The projects of the teams were reviewed to decide who can compete in the final phase and receive a financial support to continue to develop technological applications. The MIST application developed by MEU and Rockland Community College was selected among the six finalists, and the team was invited among others to make their final presentation in the Global Virtual Gala on 21 April 2021 to select the three winning teams.