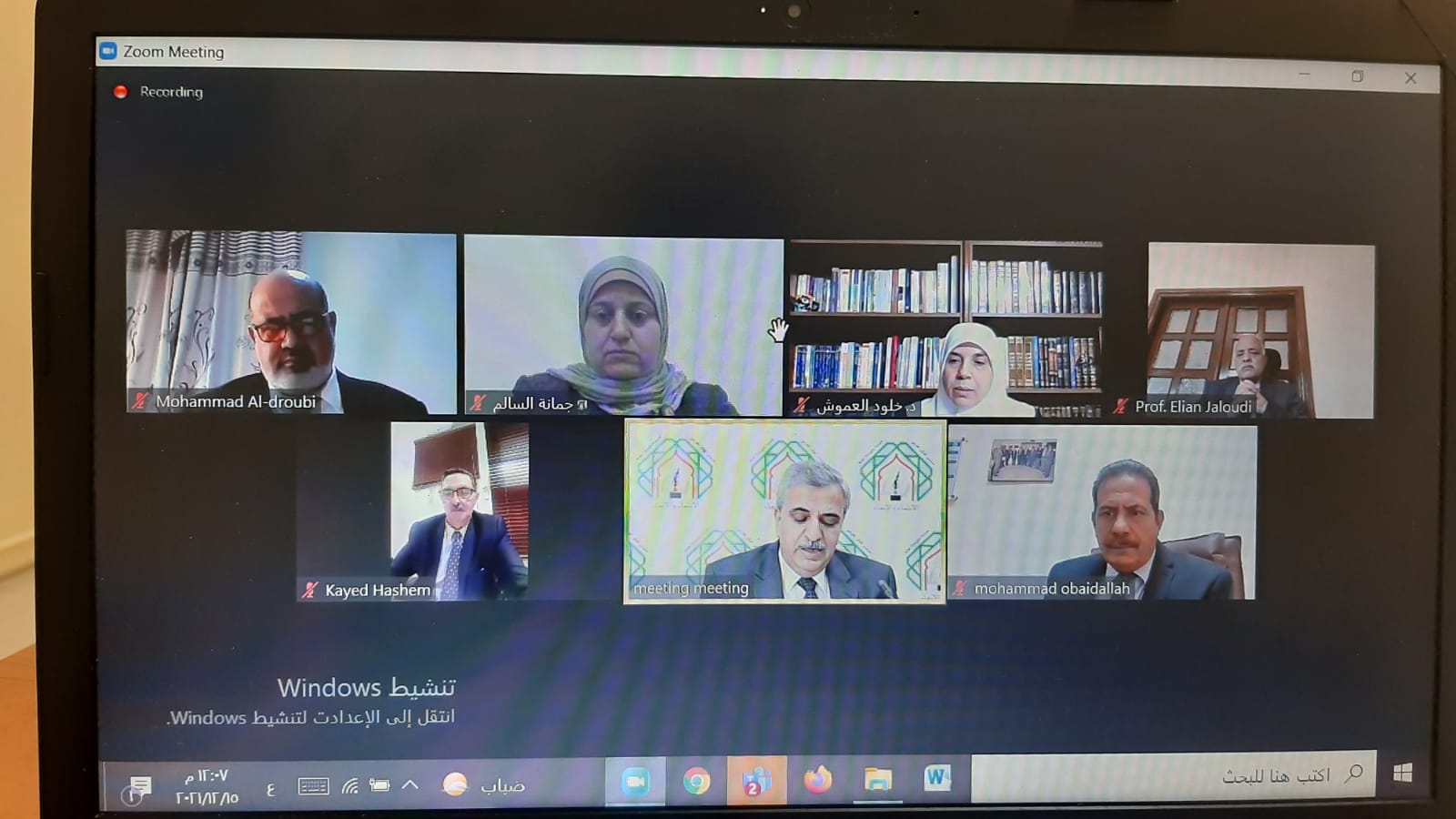 MEU's faculty member at the Faculty of Arts and Sciences, Dr. Jumana Al Salem, along with selected elite academics and intellectuals, participated in a seminar recently held by the Arab Thought Forum on the occasion of the Centenary of Jordan.
The seminar is included within a series of high quality seminars and lectures, under the title "Early Jordanian Cultural, Intellectual and Literature Voices in Arab Magazines 1921-1946" inspired by the paper of the Professor of Literature at Al Albayt University, Dr. Mohammad Al Droubi.
In her statement during the seminar, Dr. Al Salem emphasized the importance of this unique paper which restored the brilliance to the idea of recording the history of the intellectual, cultural and literature movement in Jordan adding that it moves the reader to years that passed long ago until 1921 where more than 40 Jordanian voices who excelled in intellect, science, knowledge and opinion in various cultural, intellectual and literature fields are heard.
Dr. Al Salem called for enriching the course on contemporary literature of Jordan and Palestine and updating it with new and documented information, by referring to newspapers, magazines and contents of published books as well as the children, grandchildren and relatives of early writers.
Moreover, Dr. Al Salem clarified the importance of performing a complete social, historical and cultural study of this era to prepare a reference record which includes writings of Jordanian authors in all fields and gives students as well as researches new research opportunities in various fields.