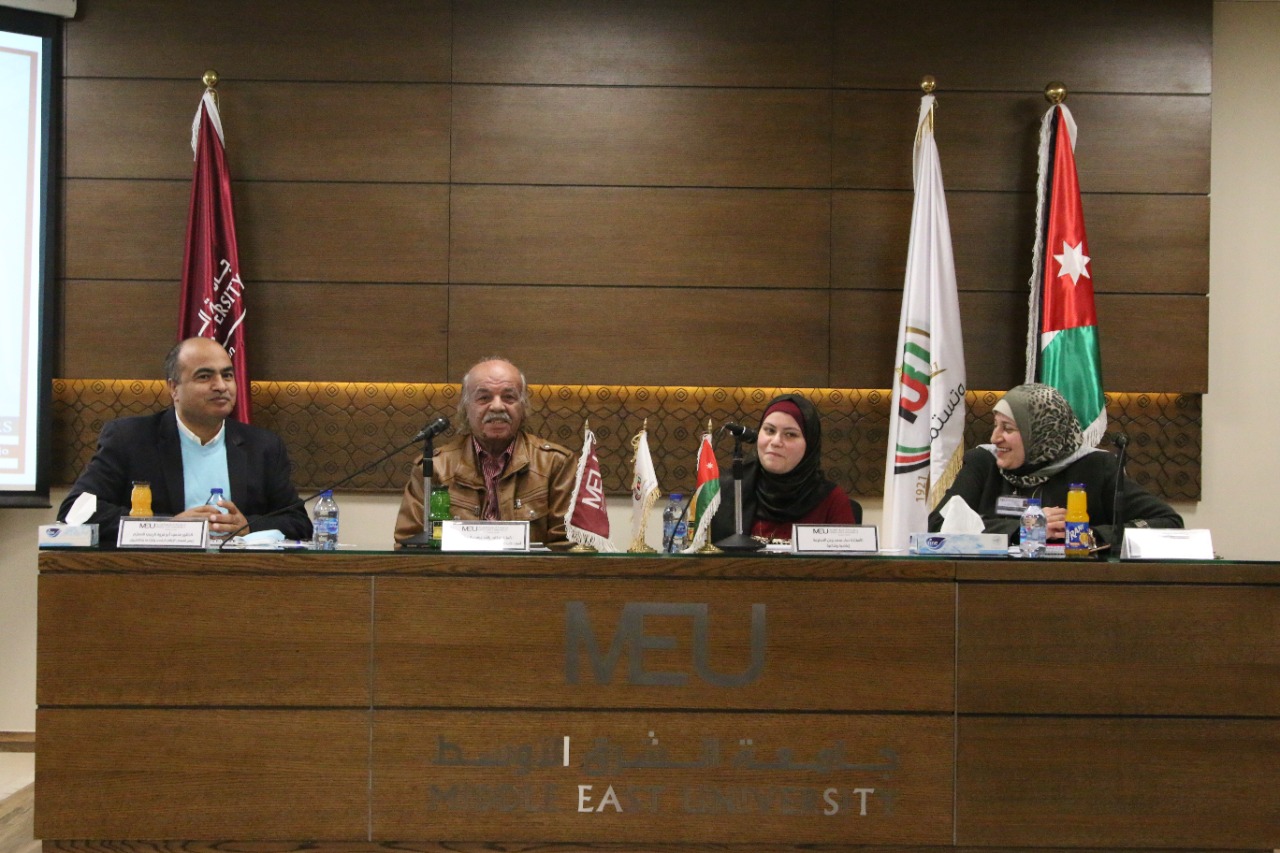 MEU organized a discussion session focused on child literature with the attendance of the Head of both the Digital Media and Radio and Television Departments at MEU, Dr. Mahmoud Al Rajabi, Dr. of Literature Jumana Al Salem, Professor of Literature and Contemporary Criticism at Al Balqaa Applied University Professor Dr. Rashed Issa, media writer Duaa Oweil and several students from the Faculties of Media and Arts.
Dr. Al Rajabi clarified during the discussion session on introducing child literature and methods of enhancing character of children that Arabic Language enabled literature to own artistic tools, impacted by rhythm and directed toward values and morals. He added that the composition of child literature does not rely on complication as is the case with adult literature.
In his turn Dr. Al Issa clarified that Arabic Language owns artistic aspects not available in any other language, it is a moral language which improves human character through literature and expressive colorful taste. He emphasized that child literature does not rely on the reader having in depth reading skills.
From her side, Al Oweil pointed out that child literature might take the form of illustrated books attached to visual and verbal texts in addition to a group of written works and accompanying clarifying illustrations. This type includes a broad range of works including recognized classic works of world literature and fiction and popular illustrated books.